"Reflections"
Looking back on
FNCA 2015

by Trevor
For several decades now, attendance the first week of camp has usually been noticeably lower than second week. And other than middle weekend, when the place is usually packed each year, camp has rarely been all the way full. But not so this year, 2015. It appears that the work of the FNCA Outreach Committee and certain other campers has finally reached a tipping point, because camp this year was full or nearly full for nearly the entire session... and middle weekend we were bursting at the seams!
Hurrah and hurray!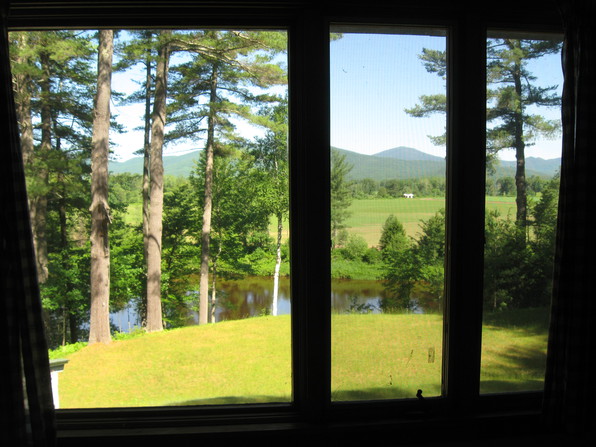 © Trevor 2015
In fact, first week was so uncharacteristically full that it was hard for the camp's Activities Director (yours truly) to fit all the desired special activities into the schedule --- a week when, in the past, he was often actively pursuing (read "pestering") campers to lead some sort of activity! First week's special activities included:
1. a comedy improv workshop led by Miriam Lexie;
2. an introduction to Frank Fitness! - our new mini-gym on the porch of Frank Hall;
3. an extra lecture, by theological student Shada Sullivan, on "The Elements of Pauline Theology: an Introduction to Paul for Swedenborgians";
4. a screening of several of Curtis Childs' wildly successful "Off the Left Eye" YouTube videos, followed the next evening by
5. Curtis Childs himself, as our very first Rev. Everett K. Bray Visiting Lecturer, giving a talk which he titled Hope No One Saw That: How I ended up telling thousands of strangers about evil spirits and the five churches — a casual lecture about my experience of being a Swedenborgian, and my recent work bringing Swedenborg's message to people through the internet;
6. a KIMbia documentary on Roger Bannister breaking the 4-minute mile back in 1954 --- a race in which our very own Rev. George Dole participated as a young college student ---, leading up to
7. the 2nd annual Rev. Dr. George F. Dole Celebration Three Mile Road Race ("the Dole 3 Miler") the following morning; and
8. a slide show by Richard & Debbie Cook of their recent trip to Kenya and Tanzania.
Hurrah and hurray!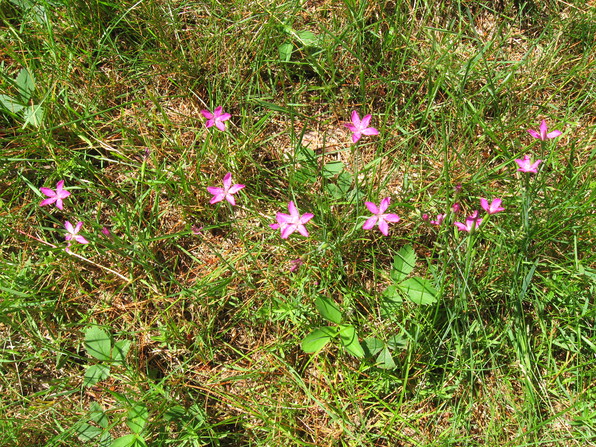 © Trevor 2015
The second week's special activities schedule was uncharacteristically less full than first week, but still rather busy:
1. Board Game Night in the dining hall;
2. Positive Thinking Follow-Up, a presentation by Emily Woofenden focusing on breathing and the brain as an extension of her very popular presentation on Positive Thinking last year;
3. "String Figures and How to Make Them" class by Trevor for the third or fourth year in a row;
4. the hilarity of the annual Sales Table Auction with very able auctioneer, camp director Jason Greenwood; and
5. the 4th annual LALLA Searle Scrabble Tournament finals in Frank Hall, which was won by (drum roll please) Ken Woofenden! Congratulations, Ken!
Hurrah and hurray!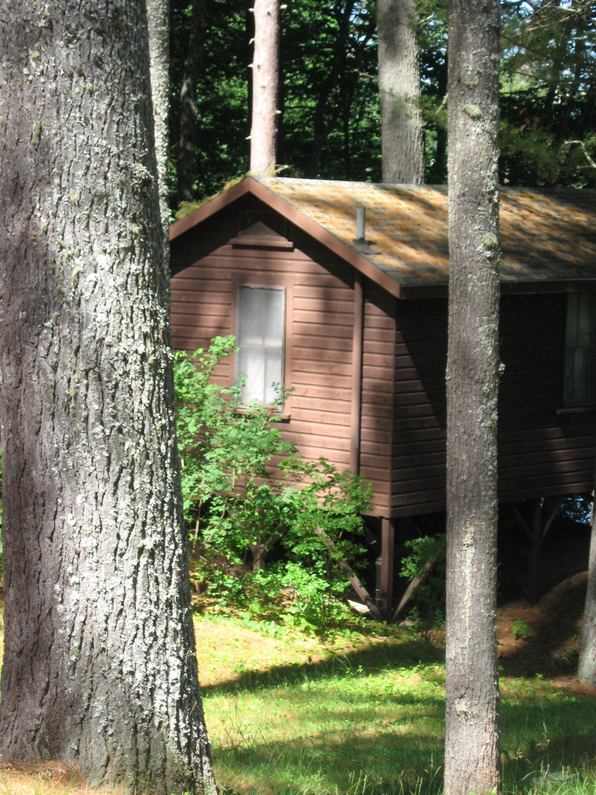 © Trevor 2015
Somewhere in there, we also had the Alice Vigerstad Memorial Old Lady Canoe Trip --- a camp tradition since 1990; lots of 4-Square, impromptu music, Trivial Pursuit and other table games, etc.; as well has our regular daily program of excellent lectures, adult discussion group, and children's religion classes; plus all the usual leisure activities including: swimming, canoeing, reading, conversations with friends and family, porch sitting, exploring the beauty of the region, and just so much more!
Hurrah and hurray!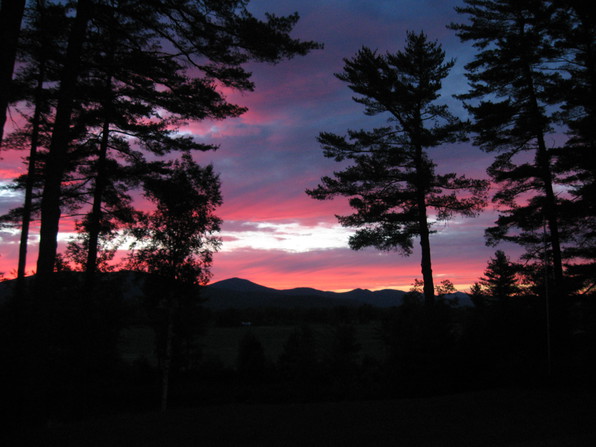 © Trevor 2015
Another big success this year was the return of Mid-West and Mid-Atlantic teens after their absence for the past few years. The FNCA Board of Directors approved funding to pay their travel expenses, the Scholarship Committee authorized full scholarships, and our denomination's national Youth Director Kurt Fekete made all the travel arrangements to bring seven teens to the FNCA this summer who otherwise would not have been able to attend. They were a terrific addition to camp, and we hope to see them all return next year!
Hurrah and hurray!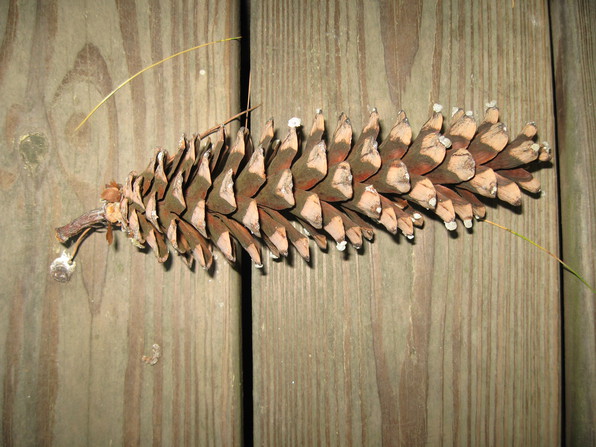 © Trevor 2015
My Favorite Part of FNCA 2015
Seven campers responded to the post-camp online request: What Was Your Favorite Part of Camp This Year? Here's what they said: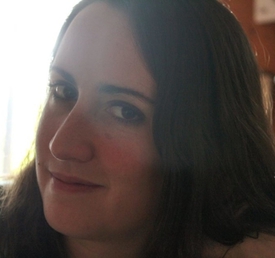 © Jon Cousins 2014"I just love being near the river, smelling the pines, and seeing the stars."
~Miriam Lexie, East Hartford CT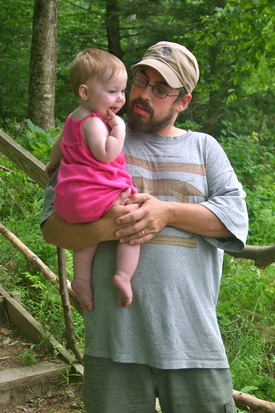 © Beki Greenwood 2013"I especially enjoyed watching Maggie interact with everyone and have her camp experience. It took me back to being a kid there and really made it extra fun.

I also really enjoyed Rev. Ken Turley's lecture. It made me change the way I say one of our regular prayers in church
in West Cummington. I can't wait for the lectures to be made available for download on the website so I can share it with our minister. I think it would really resonate with our congregation."
~Ken Woofenden, Cummington MA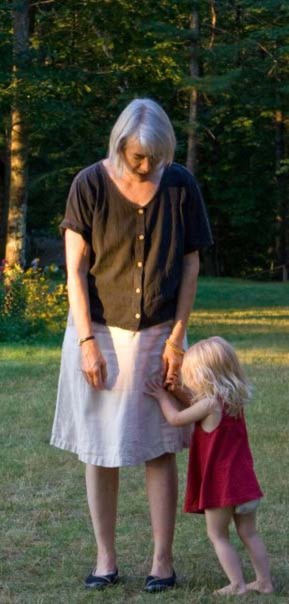 © Jon Cousins 2009"The things I remember the most about last year's session:
--the anticipation my grandchildren felt ALL year about returning to camp and especially, as the time neared, would we get there in time for Sparks Games??
--they also loved their [religion] classes. Thank you Laura Grams and Dawn Crowe.
--the race was a big hit again, of course. They all love running and are in awe of George Dole.
--I loved the lectures. They are my spiritual 'shot in the arm' for the rest of the year.
--I especially enjoyed Emily Woofenden's talk about Breathing and the Brain: stress, living in the present, and coping mechanisms.
--and finally, (although there are many others things I enjoyed) I appreciate the time and effort everyone puts in to making the camp be so successful, year after year.
~Tina Wood, Weathersfield VT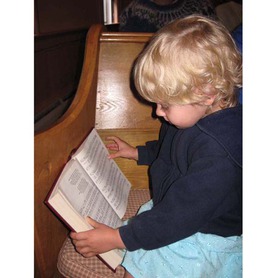 © Nancy F. Little 2008 "My favorite part of camp was church. The messages were very direct and really connected to me. I really understood what they were trying to say and [about] trying to incorporate it into your life. It was really great!"
~Jillian Grams (age 11 - note the date on her picture, though), Windsor CT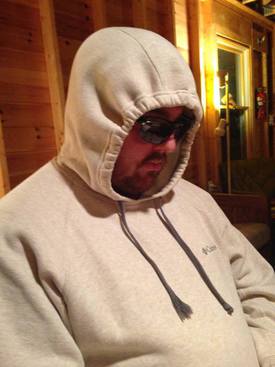 © Beki Greenwood 2014"It was fantastic to see a large number of teenagers back at camp. It really added positively to the overall atmosphere of camp."
~Jason Greenwood, Carver MA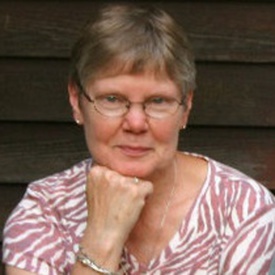 © Beki Greenwood 2010"I love just about everything concerning camp but my favorites this year were conversations during meals, having the time to reflect on life with good friends, and bonding with a new friend."
~Merrilee Phinney, Lakeville MA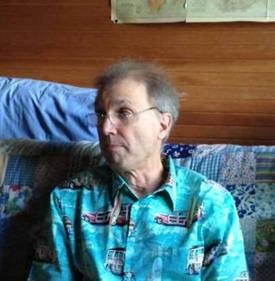 © Nancy F. Little 2015"I loved getting up early every day to gather in silence
with a few others and a cup of coffee in front of the fire."
~Herb Ziegler, Cambridge MA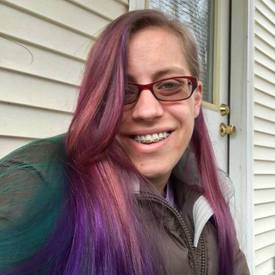 © Emily Woofenden 2015 "I loved having so many new faces! [And] the Johnny Appleseed song at mealtimes."
~Emily Woofenden
Hurrah and hurray!
2015 All-Camp Group Photo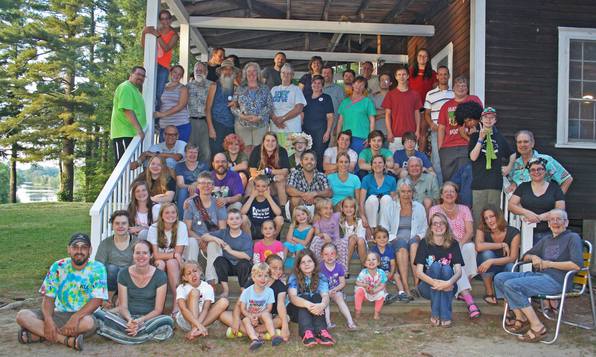 © Herb Ziegler 2015
["Reflection" 2014] ["Reflections" 2016]