Adrienne Frank
Fellowship Hall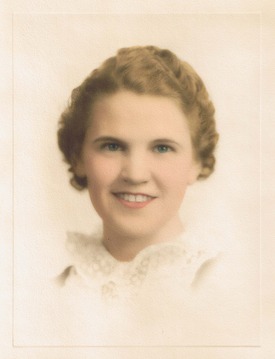 © FNCA 2013Adrienne Frank Fellowship Hall was built in the Spring of 2003 with money bequeathed to the Assembly by longtime member Adrienne Frank.
It contains a large function room, with a closed-in, screened porch running the full length, and a wheelchair ramp at the west entrance.
It was purposely sited fairly isolated from all the other cabins since its original intended use was as an after-hours gathering place for adults. It is a happy, social place, where elder generations and budding generations come together and continue to knit the tapestry of our spiritual community.
Frank Hall is also used for the Opening Weekend Program, children's religion classes, morning yoga sessions, meetings of various committees, private conversations during the day, and other activities where isolation is a plus, as well as a safe haven for tenters during severe weather!
The porch of Frank Hall is also the site of our mini workout gym: Frank Fitness! It includes an elliptical machine, push/pull "gravity rider" ab machine, stair stepper, weight bench with barbells, dumbbells, push-up/pull-up frame, and several fold-out gym mats.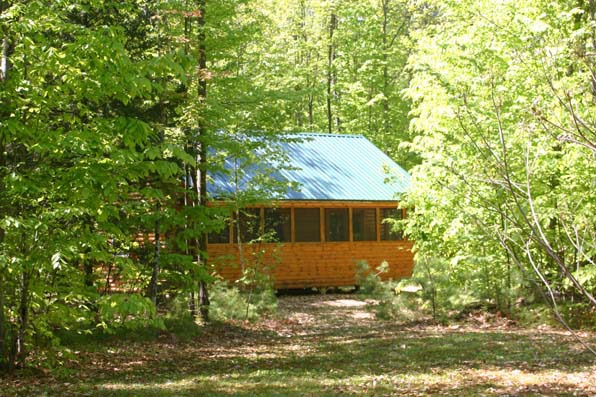 © Beki Greenwood 2008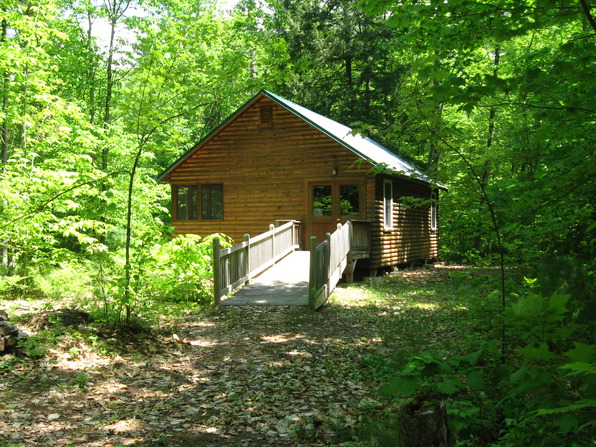 © Trevor 2011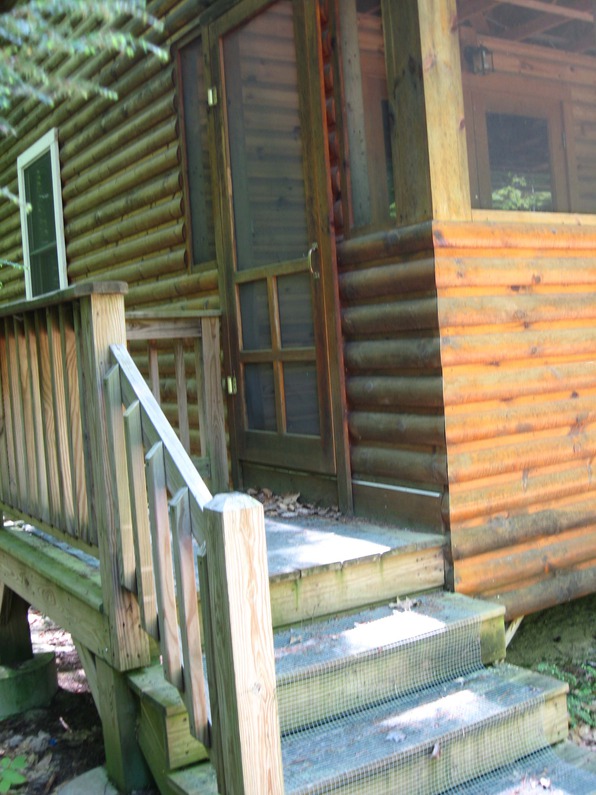 © Trevor 2011
© Emily Woofenden 2013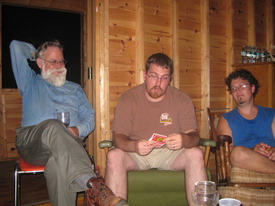 © Beki Greenwood 2009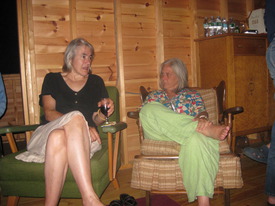 © Beki Greenwood 2009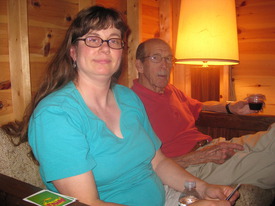 © Beki Greenwood 2009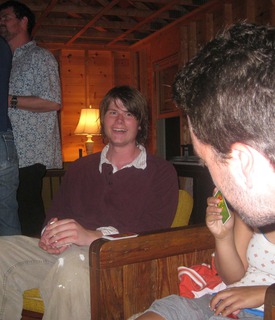 © Beki Greenwood 2009