A Message from the CALM Team!!!
WE DID IT!
A very huge THANKS to absolutely everyone who pitched in (even in the smallest way) to make the 2021 session so wonderful. We couldn't have done this without your help and support.
We are especially grateful to: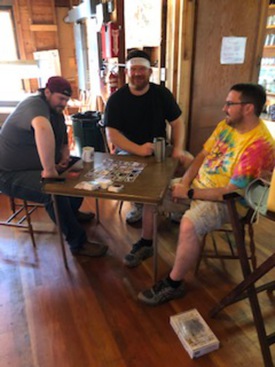 © Susannah Currie 20211: Jason Greenwood, Chris Tergliafera, and Alex Dyer (Caretakers Of Our Kitchen) who jumped in at the very last minute when the cooks quit the day before camp started. These three pulled off a seamless miracle in preparing our meals and running the Kitchen and Dining Hall efficiently, effectively, and on time all the time. They are the 2021 FNCA superheroes!
2. The Tech Team: Beki Greenwood, Kristina Madjerac, Bob Perry, Ben Phinney, and Chris Tergliafera. Not only did they run the tech during all our hybrid events this year, but they also research, ordered, and installed our entire new AV system. YAY!! Special thanks to Convention and the Gray Fund for funding this.
3. Dan Dyer, Colgate Searle, and the entire Buildings & Ground Committee for their hard work building the new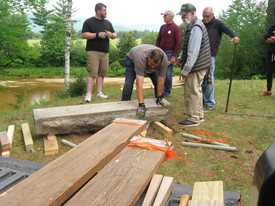 © Susannah Currie 2021bell tower, setting up the new stone RUBY bench on the edge of the lawn, helping to transform the old Boys Bunkhouse into The Treehouse (our new art cabin!), taking the dock in and out, and numerous on-the-spot repairs.
4. The many, many camper volunteers who continually filled in the gaps cheerfully and selflessly throughout the entire session.
The Camp Administration Leadership Management Team is:
Religious Program Coordinator: Rev. Susannah Currie
Activities Director: Trevor
Secretary: Emily Woofenden
Registrar: Beki Greenwood
Registrar-in-Training: Miriam Lexie
Art Director: Carol LeBaron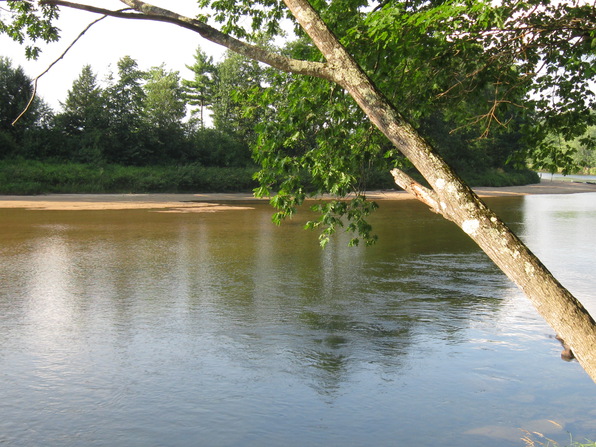 © Jesse White 2017