FNCA Wish List
(Stuff We Want)
Requests from:
B&G Committee Registrar Webmaster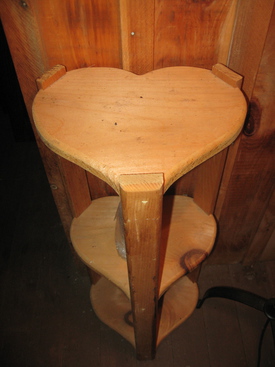 © Trevor 2018People regularly ask if there is anything they can bring to the Assembly that we need and/or would be used. It is really nice that you ask because there's a wide variety of Stuff We Want which campers could supply that would really help improve various areas of camp.
Here are four different request lists of what we currently would like in four different areas of camp:


FROM THE BUILDINGS & GROUNDS COMMITTEE:
Got any old tools lying around that you don't want or need, and you just can't bear to throw them away? We are always in need of any type of yard or hand tools you have no need for. If you can't transport them to camp yourself, please contact Colgate Searle colgatesearlejunior@gmail.com and we'll try to connect you with someone in your area who is attending and could bring them to camp for you.


FROM THE REGISTRAR:
double beds
king-size blankets
queen-size sheets
new standard size bed pillows
twin beds, loveseat, and comfy chairs for the Cooks Quarters

FROM THE WEBMASTER: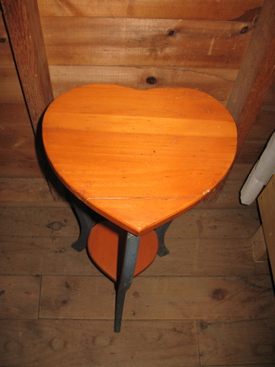 © Trevor 2018I'm looking for camp pictures of the following:
* = current photos only

1. photos of the Board and all the various committees*
2. inside the Boys Bunkhouse*
3. morning chapel*
4. saying grace before a meal
5. a picture of someone with their sponsor*
6. salad bar*
7. Sales Table*
8. handwork done at camp

9. people at the waterfront
10. multi-generational photos of all kinds
11. campers napping not in their room or cabin
12. All-camp group photos for years we don't have on the All-Camp Group Photos page
I'd also like any and all old camp pictures you are willing to share, especially from the 1960's or earlier.

If you have any of the above images we can use, please email them to me at trevor@trevorthegamesman.com or send me a link to where they are online. Your photos will be credited and copyrighted to you so please include your full name. It would also be terrific if you could identify people, places, and relevant things, as well as the year the photo was taken if you know it. If you don't know any or all of this info, PLEASE just send your pictures anyways.

CHILDCARE:
The Goddard Annex play room could really use:
quality picture books (non-commercial)
comfy chair or loveseat
quality wooden toys
craft supplies (child-safe paint, paper, crayons, etc.)


OTHER STUFF:
a Florence Murdoch painting for the Murdoch cabin
blue recycle bins
canoe paddles
new pens and pencils
scissors of all sizes
Scotch tape

THANK YOU EVER SO MUCH FOR HELPING THE FNCA!

© Anna Rich 2009
[Help Out]