Renting the Facility...
or Just a Cabin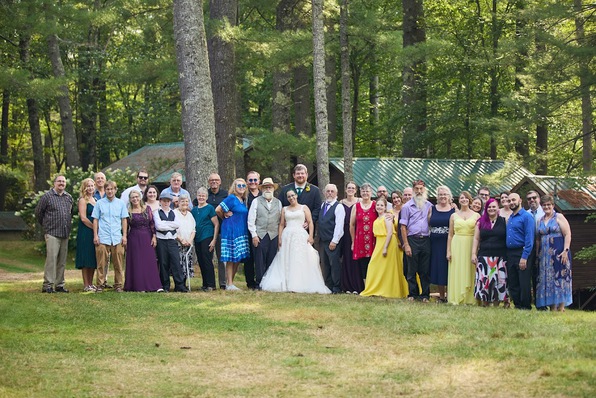 Chris & Emily Tergliafera wedding 2022 © Greg Caparell 2022
Past Use General Info 2024 Rates TBA
PLEASE READ THIS FIRST:
Cabins at the FNCA are currently available for individual rental by Assembly members ONLY along with their friends and families from Memorial Day to Labor Day, except, of course, when camp is in session. An Assembly member must be present for the duration of the rental.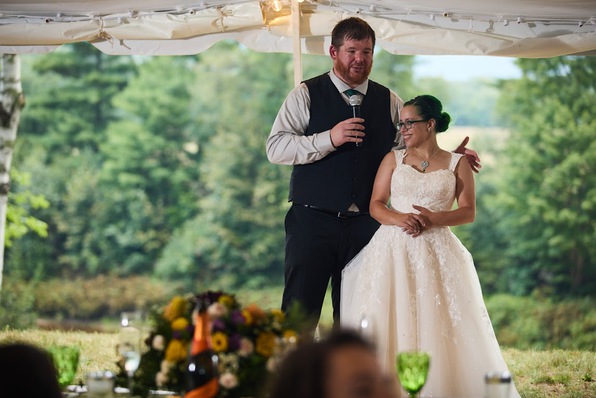 © Greg Caparell 2022

FLOOD FAMILY REUNION 1961
l to r: Billy Flood, Wanda Richardson held by Judy
Flood, Marilyn Flood, Dorrit Flood holding Dick Flood,
Nathan Flood, Harold Flood with Joy Richardson in
front, Baxter Richardson, Merrilee Flood © FNCA
Past use has included a wide variety of events: weddings, religious groups, teen retreats, reunions, artist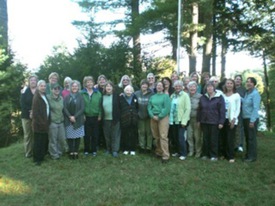 Gathering Leaves 2013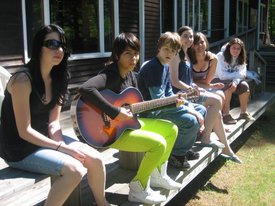 SCYL teen retreat © Nina Sasser 2008gatherings, runners groups, conferences, church picnics, various meetings, and an assortment of other events, as well as many personal vacations by individuals, couples, and families.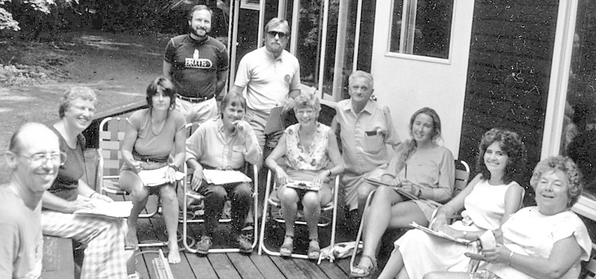 Chrysalis editorial meeting 1989 © Robert H. Kirven 1989
l to r: Rev. George Dole, Alice Skinner, Robin Larsen, Jim Lawrence, Carolyn Judson, Steve Larsen, Marian Kirven, Leon Rhodes, Kate Davis, Sylvia Shaw, and Carol Lawson
All rentals of the facility must have an FNCA member present at all times for the duration of the event. There are members available for this purpose.
[More info will be available next year.]

© Greg Caparall 2022
For more details or to apply for renting the facilities:
Please contact the Facility Rental Committee at
<facilityrental@fryeburg.org>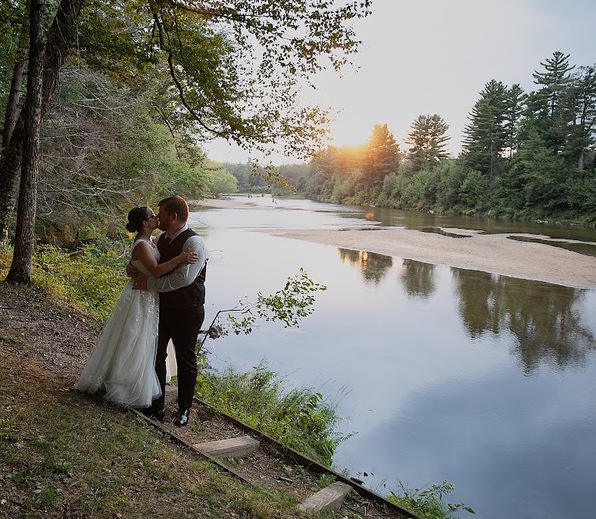 © Greg Caparell 2022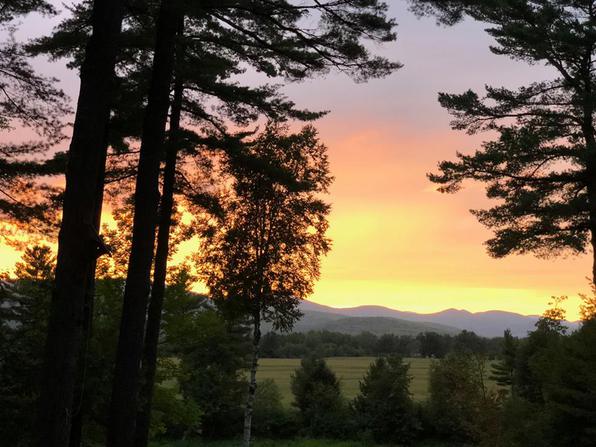 © Ian Woofenden 2018