A Special Thanks
to All Who Have Helped

For their:

Financial Contributions Gifts of Goods Photos & Art
Proofreading, Writing, Research, etc. Services
We want to thank all the kind and generous people who have donated their time, energy, goods, talents, and services to the Assembly over the past year or so.
FOR THEIR FINANCIAL
CONTRIBUTIONS:

© Trevor 2011Bath Church of the New Jerusalem
Gregory Buteau
Debbie & Richard Cook
Amy Blackman Cooke
John & Shirley Crowe
Jon & Dawn Crowe
Rev. Susannah & Deane Currie
Rev. Dr. George & Lois Dole
Lee & Dan Dyer
N. Scott Ferguson© Trevor 2013
Fryeburg New Church
Tonia Lawrence Gilkey
Melody Glenn
Peter Gottschalk
Ben Grams
Troy & Sarah Grams
Beki & Jason Greenwood
Jenny & Greg Huang-Dale
Marjorie Johnston
Rev. Emily Jane & Gerry Lemole
Sharon Lewis
Debbie Little
Nancy Little
Jim & Betty Lowe
Rev. George & Lois McCurdy
Brian Miller
Marie & Ed Morey
New York Association of the New Church
Rev. Hugh Odhner & Denise Cowley
Rev. F. Gardiner Perry
Geraldine & Bob Perry
Ben Phinney
Merrilee Phinney & Martin Vojtko
Wayne & Laureen Pryor
Abbie Reed
Sam Reed
Martha & David Richardson
Colgate Searle
Lucie Searle
Rev. Jane Siebert
Judith Siegfried
Lisa Sowold
© Shannon Costello 1997Doug White
Jesse White
Tina & Willis Wood
Emily Woofenden
Ian Woofenden
Katherine Wolfe
Lynn Zimmerman


To add your name to this list, click here.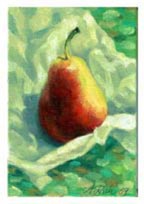 © Anna Rich 2009FOR THEIR GIFTS OF GOODS:
Myrrh & Joe Brooks
Jon Cousins
Jon Crowe
Alex Dyer
Dan & Leone Dyer
Lois Dole
Laura Grams
Ross Grams
Jason & Beki Greenwood
Nancy Little
Bob Perry


© Nancy F. Little 2008Ben Phinney
Merrilee Phinney
Brendan Regan
David & Martha Richardson
Colgate Searle III
Searle & Searle
Trevor
Jesse White
Randal White
Tina & Willis Wood
Emily Woofenden
Ken & Alia Woofenden
Lee & Annette Woofenden
Ross Woofenden


FOR THEIR PHOTOS AND ART:
Velma Bates
Holly Bauer
Amy Blackman
Jack E. Boucher
Myrrh Brooks
Terry Brooks
Katie Brown
Greg Caparell
Edwin Capon
Amy Cooke
Shannon Costello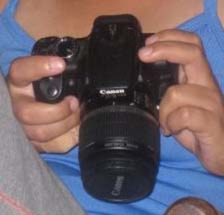 © Beki Greenwood 2009Jon Cousins
Alyssa Cover
Dawn Crowe
Denyse Daurat
Walt Disney
Andrew Dole
Genevieve Dole
Rev. Dr. George F. Dole
Rev. Louis A. Dole
Dan Dyer
Leone Dyer
Josie Ellis
Kurt Fekete
F.W. Faxon
F.W. Fergie
Andreana Foster
George W. French
B.F. Gaul
Greg Gilman
Lisa Grace
Jillian Grams
Laura Grams
Sarah May Grams
Tobin Grams
Beki Greenwood
Jason Greenwood
Nate Greenwood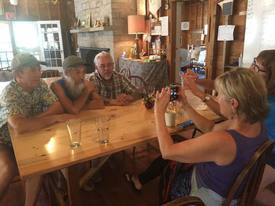 © Emily Woofenden 2016Rufus Kevin Guy
Frank James
Chris Kandel
Robert H. Kirven
Anna Eller Langdon
Rebekka Lange
Carol LeBaron
Debbie Little
Nancy F. Little
Lovell Historical Society
Kristina Madjerac
Rachel Madjerac
Florian Mania
Dave Matlow
Becky Matsubara
John J. McCann
Lois McCurdy
Nancy Newman
Alex Pedicone
Bob Perry

© Anna Rich 2014John Perry
Ben Phinney
Anna Rich
Dana Richardson
Elise Richardson
Nina Sasser
Cornelia Shields
John Swanton
Chris Tergliafera
Trevor
Torgny Vigerstad
Jesse White
Randall White
Emily Woofenden
Ian Woofenden
Jason Woofenden
JoAnn Woofenden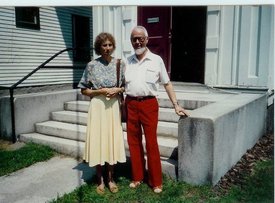 Louise Dole Woofenden
Ross L. Woofenden
Rev. Dr. Wm. R. Woofenden
Nora Woofenden
Ross Woofenden
Todd Woofenden
Cassie Young
Dorothy Young
Larry Young
Lynn Zimmerman

FOR THEIR PROOFREADING, WRITING, RESEARCH, WEBSITE CONSULTING, AND INFORMATION:
Amanda Angelo
Gloria Costello
Charlie Cross
Rev. Susannah Currie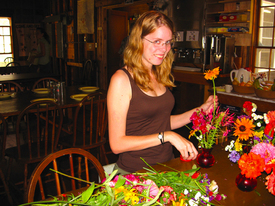 © Emily Woofenden 2007Rev. Dr. George F. Dole
Mary Ann Fischer
Alice Flanders
Amy McCoy Glover
Laura Grams
Beki Greenwood
Sally Hattan
Dave Keating
Stephanie Krauss
Gordon Kuphal
A. Noyes & Rae Lawrence
Nancy Little
Leslie Martin
Diane Nadeau
Stephen E. Novak
Nina Sasser
Randall White
Emily Woofenden
Ken Woofenden
Tina Wood
Michael Yockey

FOR THEIR DONATION OF SERVICES:
Tom Barrett
Holly Bauer
Jon & Dawn Crowe
Phoebe, Brendan, Caileigh, and Owen Crowe
Rev. Susannah & Deane Currie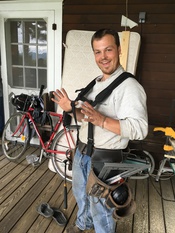 © Beki Greenwood 2018Dan & Leone Dyer
Alex Dyer & Jodie Sandonato
Chelsey Gellett
Penny Gellett
Ben Grams
Jillian Grams
Troy Grams
Ross Grams
Jason & Beki Greenwood
Nate Greenwood
Serena Greenwood
Kendall Hernandez
Lois Hinckley
David Keating
Rev. Alison Lane-Olsen & Adam Olsen
Elin Lane-Olsen
Monroe Lane-Olsen
Trevor & Nancy Little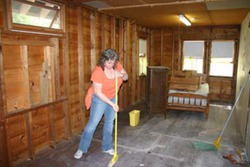 © Beki Greenwood 2008
Kristina Madjerac & Layth Kattan
Rachel Madjerac
Bob Perry
Rev. F. Gardiner Perry
Merrillee Phinney & Martin Vojtko
Ben Phinney & Jess Bian
Martha & David Richardson Sr.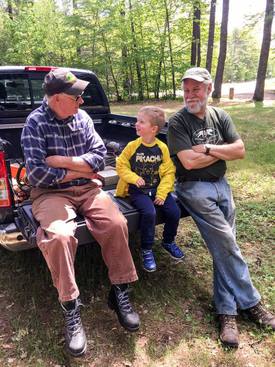 © Beki Greenwood 2017Dana Richardson
Elise Richardson
Erin Richardson
Nina Sasser
Colgate & Lalla Searle
Chris Tergliafera
Randall White
Tina & Willis Wood
Ian Woofenden
Ross Woofenden
Emily Woofenden
Heidi Woofenden
Michael Yockey, CSS Librarian
Herb Ziegler

And, of course, a big THANK YOU to our Board of Directors, Camp Staff, and all our Committee Members for your faithful and dedicated service.