[FNCA NEWS! 2020]
[most recent FNCA NEWS! article]
[FNCA NEWS! Archives]
FNCA NEWS!
2/8/21
FNCA Mid-Winter Board Meeting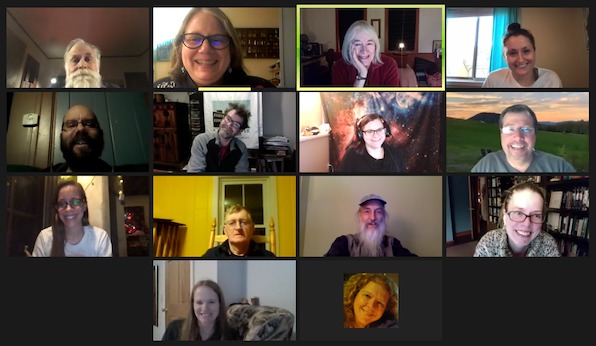 © Jesse White 2021
The FNCA Board of Directors had their regular mid-winter meeting online on Saturday, January 23, 2021. All Board members were present. Here's a brief summary of that meeting submitted by Board secretary, Jesse White:
Treasurer Bob Perry indicated that since camp basically breaks even money-wise, we did not suffer financially from not holding camp in person.
The Summer Session Committee is working on preliminary plans for camp. It is unclear whether we will be able to have camp in person this year, but we hope to, and will make a decision as soon as possible.
We are preparing for the 100th Anniversary celebration this year. Lots of great ideas to celebrate our past.
Rev. E. Kent Rogers will be our 2021 Everett K. Bray Visiting Lecturer
2021 Lecture Themes: Week 1, Sayings of Jesus; Week 2, Love Your Neighbor. We will continue to stream lectures online so that we can engage as many people as possible. Last year, some joined us from across the country and outside the US. We are working on upgrading tech and would love to hear from anyone with experience.
Our new camp director, Alia Woofenden, is working on putting together the staff in the event that we are able hold the camp session in person. Currently working on Youth Coordinator, Lifeguard, EMT, Cook. She is also gearing up several in-depth approaches for dealing with social distancing and other health issues, beefing up the kids program (including afternoon crafts), and enhancing camp for elders. We also hope to engage our teens from the West again this year.
The Dole 3 Miler went really well last year. This year it may be in person, all virtual, or most likely a combination of the two. Get ready! This is a great fundraiser for camp.
An ad hoc committee appointed by the Board is reviewing our bylaws, which have not been formally updated since 2006. It is standard practice to review them on a regular basis. They presented suggestions for updates which the Board will consider bringing to the full membership in August. Our bylaws can only be changed at a meeting of the membership called at least in part for this purpose.
The new Conflict Resolution Committee presented a draft policy for addressing any conflicts in our organization. The policy will be finalized after the Board has had time to provide feedback.
Board Officers: Emily Woofenden is our new Board secretary. Outgoing secretary Jesse White will assist with some activities as directed. All other officers agreed to continue in their positions.
The Board agreed to keep the rates the same as last year should we have in-person camp.
Work Weekend is currently on hold due to the pandemic; will revisit at a later date.
Facilities Rental will be discussed at an upcoming meeting as well.
The Board is committed to transparency. We will continue to provide general updates after each Board meeting. Given the challenges and questions created by the pandemic and member concerns, the Board has been meeting significantly more often than usual since camp last year and has created new committees to address various issues. We will meet again soon to address some questions that we did not have time for, and/or that require more information.
Respectfully submitted 1/30/21,
Jesse White
FNCA Secretary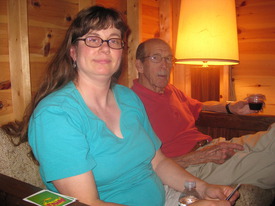 © Beki Greenwood 2009Although Jesse will be continuing on the Board, this will be her last report as Board secretary as she has step down from that office. The Board gives her a very big THANK YOU, JESSE! for her many years of service.
[FNCA NEWS! 2020]
[most recent FNCA NEWS! article]
[FNCA NEWS! Archives]