The Main Building
The Main Building is the hub of much of the activity and programming at camp. It consists of Whitehead Lecture Hall, the Dole Wing, the Perry Wing, the Dining Hall, the Kitchen, and the Goddard Annex. The second floor contains 8 private bedrooms, the Cooks' Quarters, and the Girls Dorm. There is a large front porch in front of the Dining Hall connected via an accessible ramp to a long narrow deck in front of Whitehead Hall, and there is an enclosed play yard connected to the back of the Goddard Annex.
Morning Sing-Along, chapel and lectures, Adult Discussion Group, child care during lectures and discussion group, some children's classes, arts & crafts, the adult lounge, meals, the Sparks rec room, porch and deck sitting, many Afternoon & Evening Activities , morning fires in the Dining Hall and Dole Wing fireplaces, Puzzle Club, the Sales Table, and myriad conversations, games, and all sorts of other impromptu activities all are/happen here.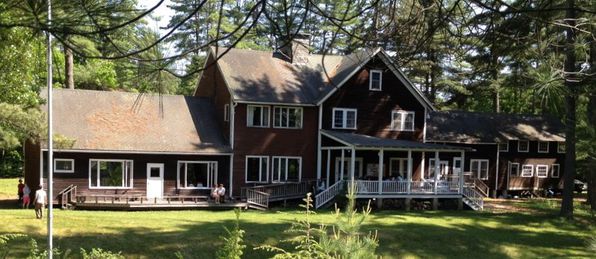 © Ian Woofenden 2012
The Main Building before the new metal roof.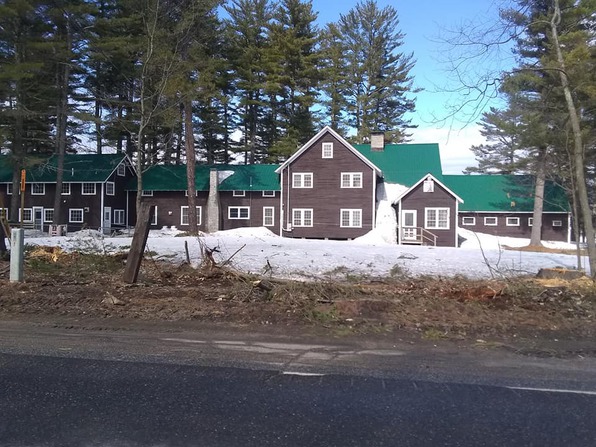 © Greg Huang-Dale 2019
The back of the Main Building from the road.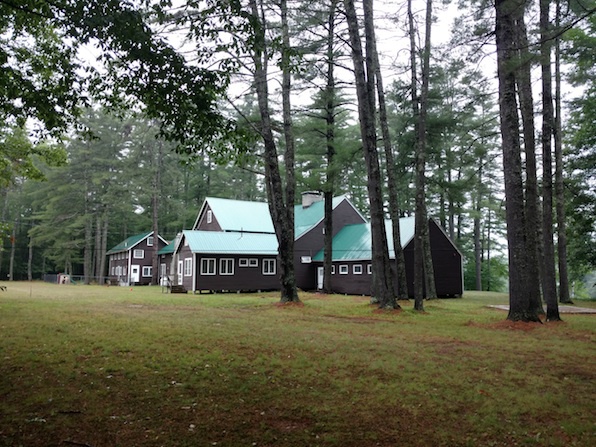 © Jon Crowe 2020
The Main Building from the Boys Bunkhouse.

© Beki Greenwoof 2022
The Main Building at twilight.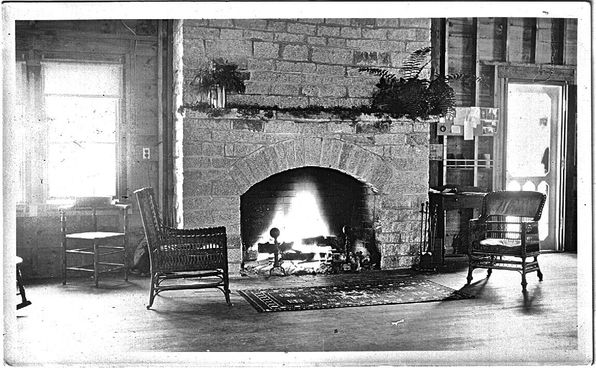 © FNCA 2016
The fireplace in the Dining Hall circa 1928.