The FNCA Puzzle Club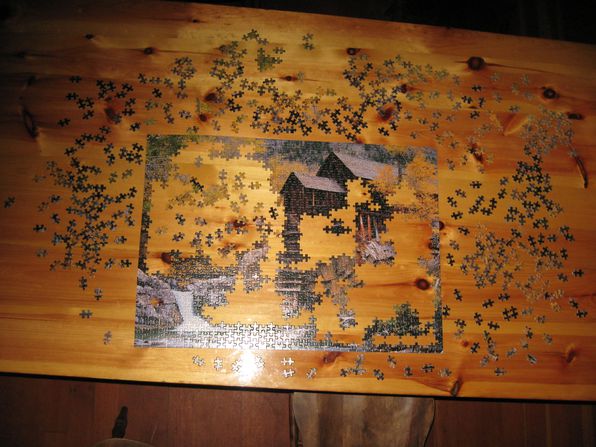 © Trevor 2016
Since at least the 1980's at camp, there's been a table in the Dining Hall by the Sales Table that's used by the very informal (whoever works on it is a member) FNCA Puzzle Club. There is always a good sized puzzle — usually of 1000 or more pieces — in progress on it. And at any random time during the day or night there may be from 1 to 7 or more people working on it.
When each puzzle is completed, it's left put together at the end of the table through the next meal so that anyone who is interested will get a chance to see the finished product.
NEW photos on this page in recent months:
Title or Theme Year Posted
"Working Hard" 2001 10/12


2010 2013 2014 2016 2017 2018 2019
2001 2006 2007 2009
1993 1994
2019
"From A Distance"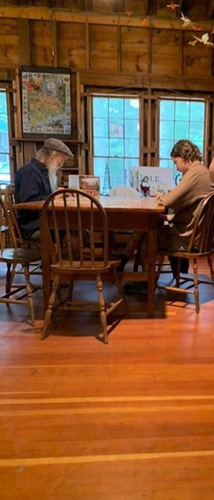 © Michelle Velazquez 2019
2018
"DINOSAUR! AX! CAVEMAN!."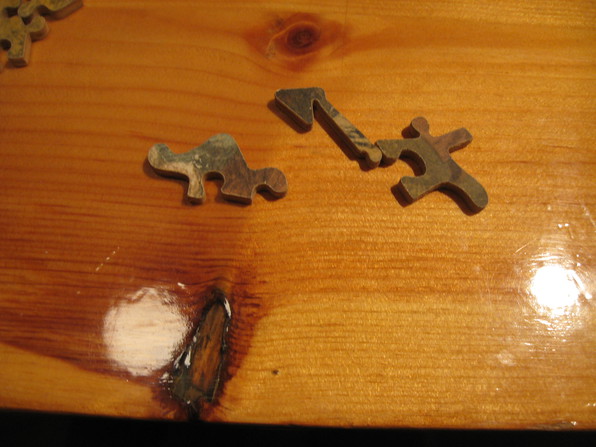 © Trevor 2018
The FNCA Puzzle Club's first puzzle of the session (see the next photo) has all very unusually-shaped pieces.
"First Puzzle of the Session"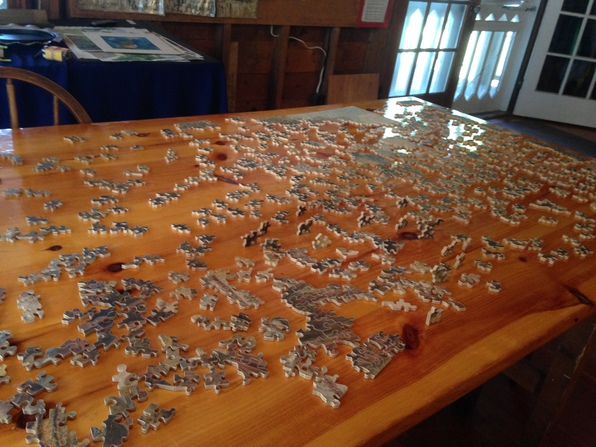 © Sarah May Grams 2018
This puzzle belonged to a friend of the head of the Puzzle Club. There was no photo on the box and the friend wanted to know what the puzzle looked like, so we put it together for him, took a picture, and sent it to him. All of the pieces in this puzzle were very unusual --- the picture itself was kind of boring, but the pieces themselves more than made up for it. While we were putting it together, if someone came across a particularly weird shaped piece, they would often stand it up. If you look carefully, you'll find a camel, a rabbit, and a dog standing up on the far right, and several other animals standing up further back towards the center of the table.
"Flames at the Puzzle Table"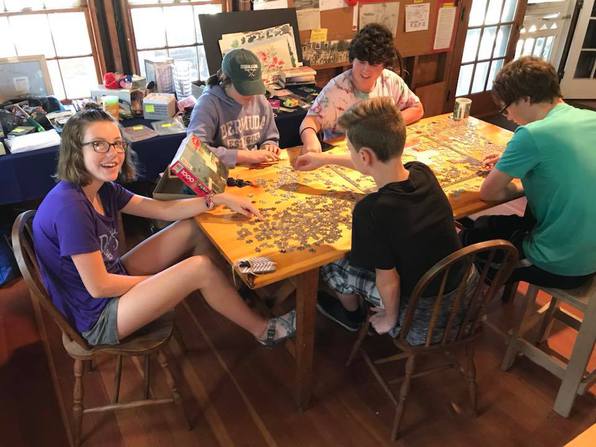 © Nancy F. Little 2018
2017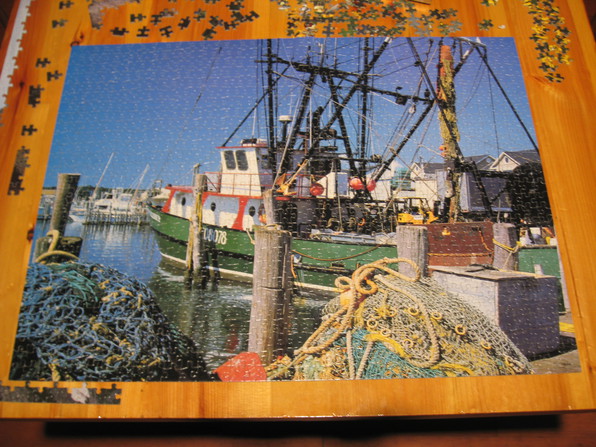 © Trevor 2017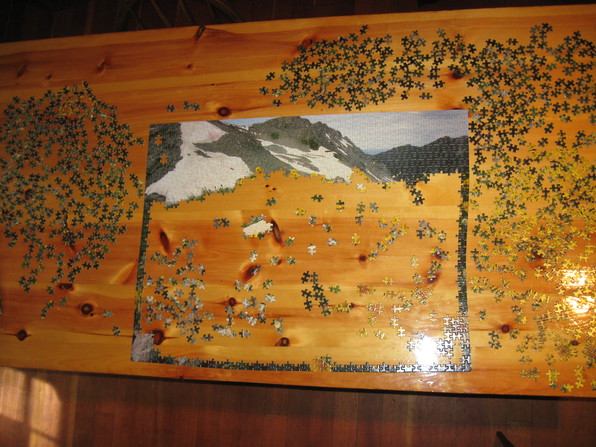 © Trevor 2017
2016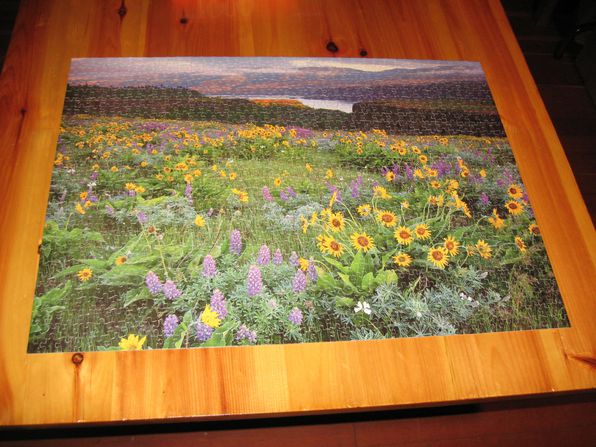 © Trevor 2016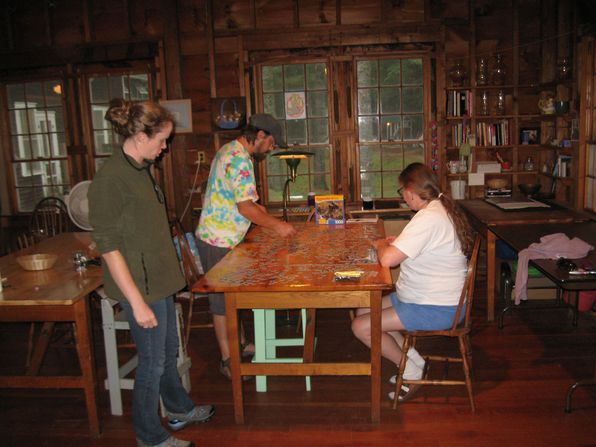 © Trevor 2016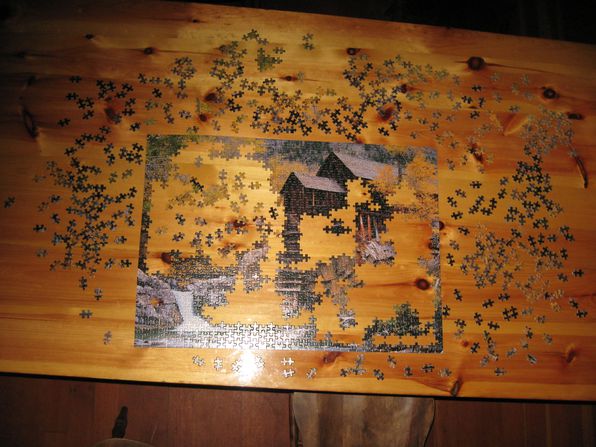 © Trevor 2016
2014
"Not Really Helping"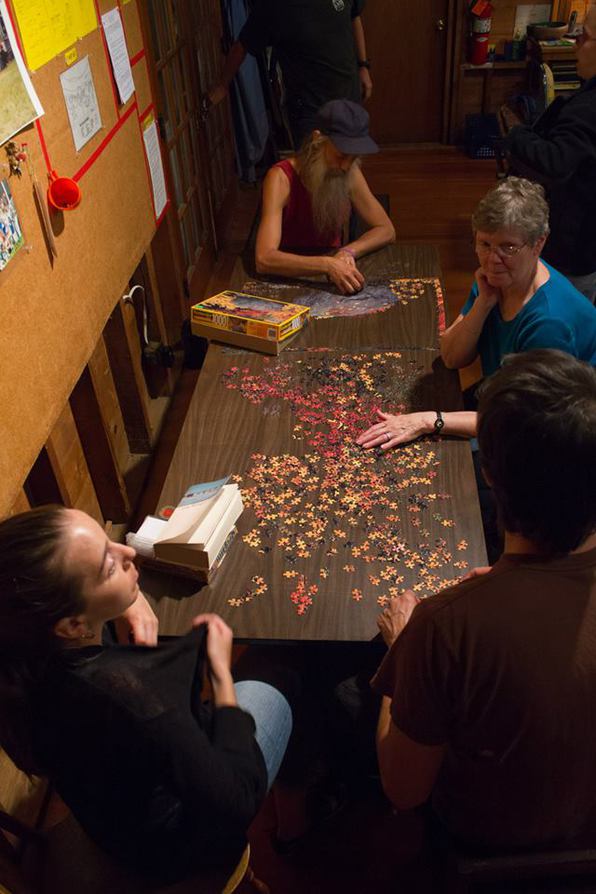 © 2014 Jon Cousins
"Helping"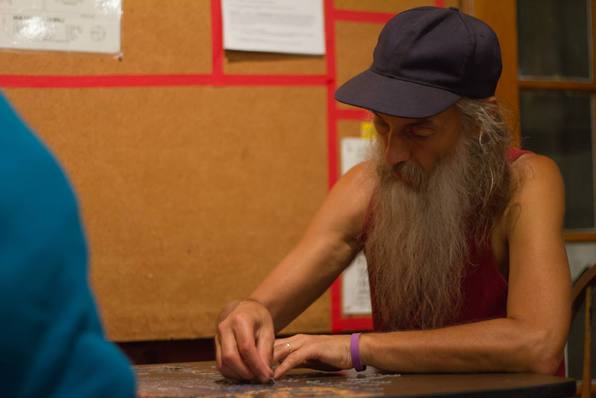 © Jon Cousins 2014
2013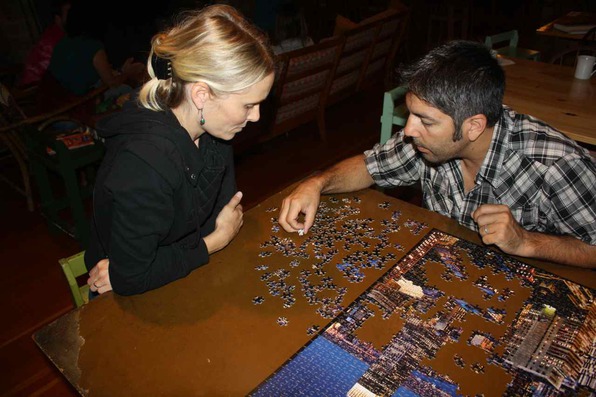 © Jon Cousins 2013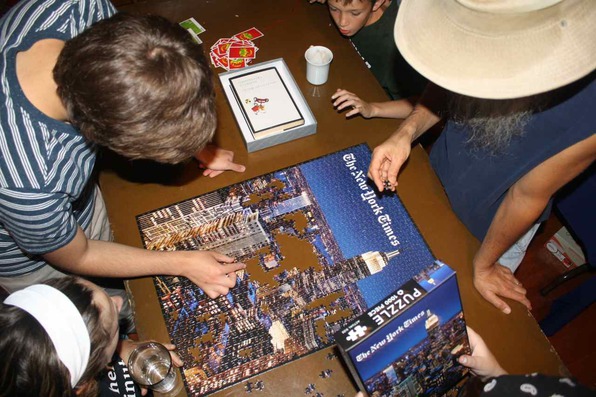 © Jon Cousins 2013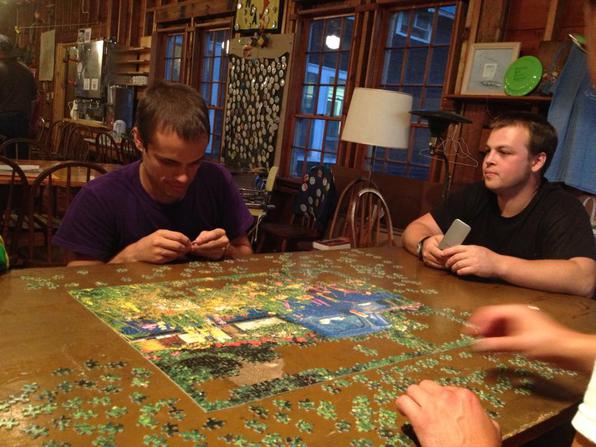 © Emily Woofenden 2013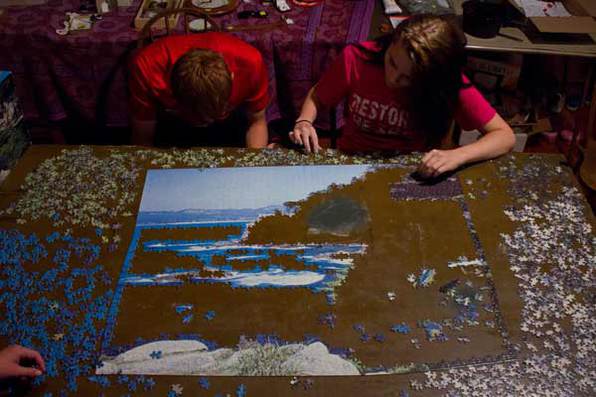 © Jon Cousins 2013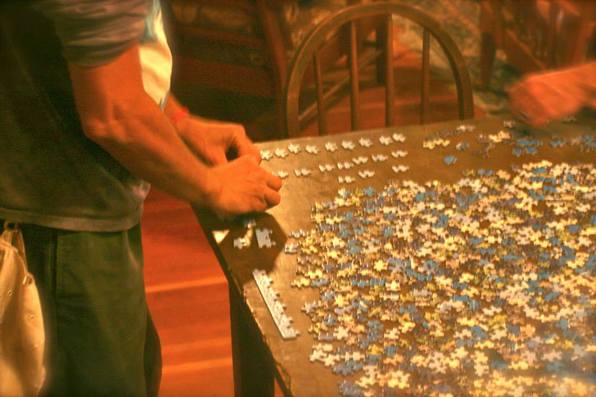 © Beki Greenwood 2013
2012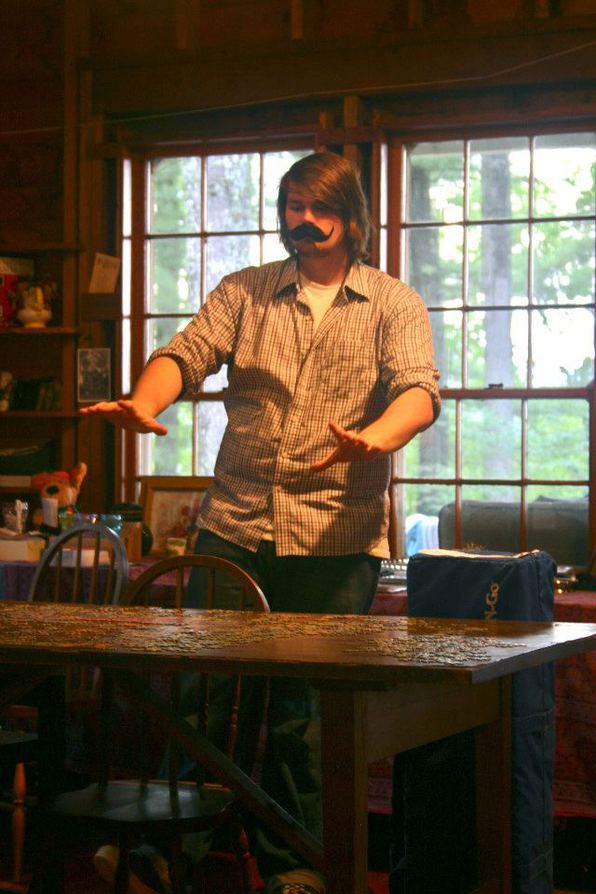 © Beki Greenwood 2012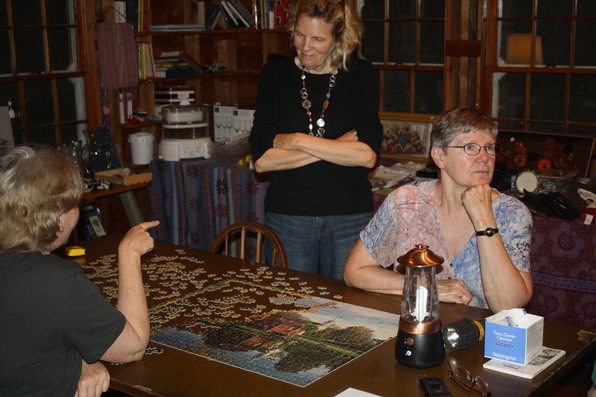 © Herb Ziegler 2012
2010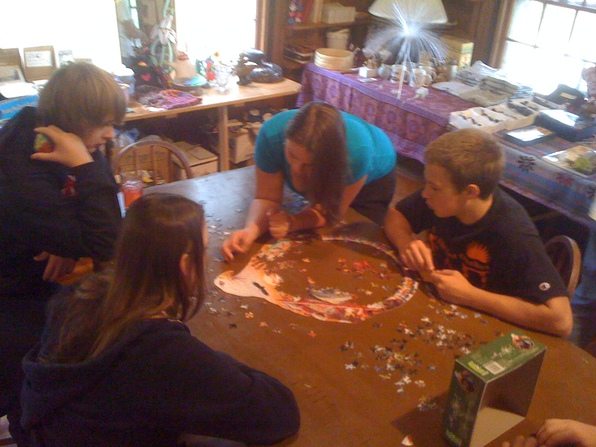 © Nancy F. Little 2010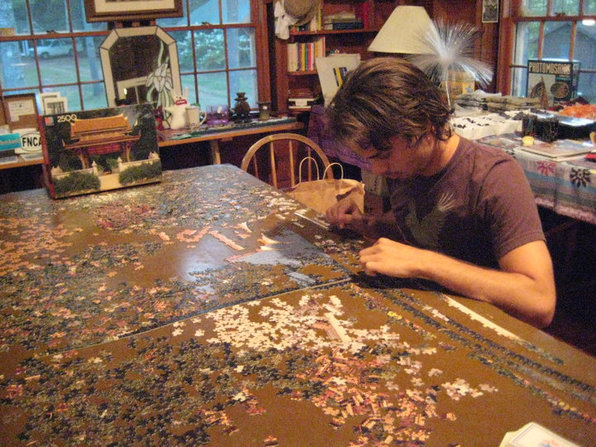 © Emily Woofenden 2010
2009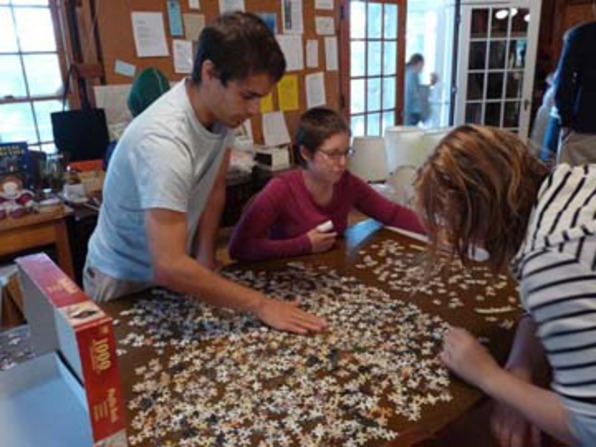 © Anna Rich 2009
2007
"Hard at Work"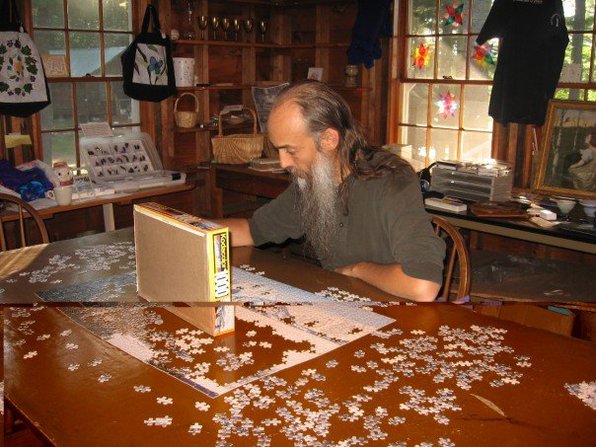 © Emily Woofenden 2007
(Ed. Note: Don't know what that weird line through the middle of the photo is.)

2006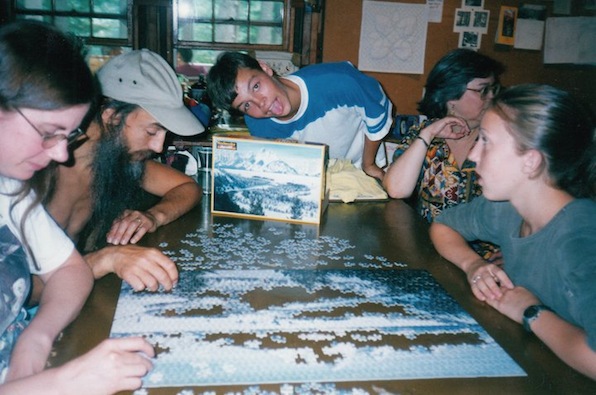 © FNCA 2006
2001
"Hard at Work"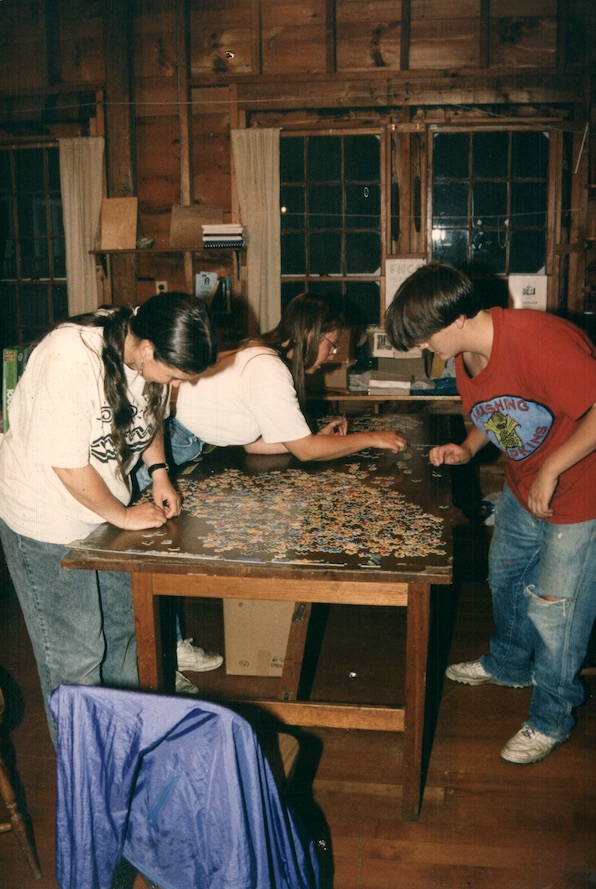 © FNCA 2001
1994
"SMOOCH! FNCA Puzzle Club Loves You!"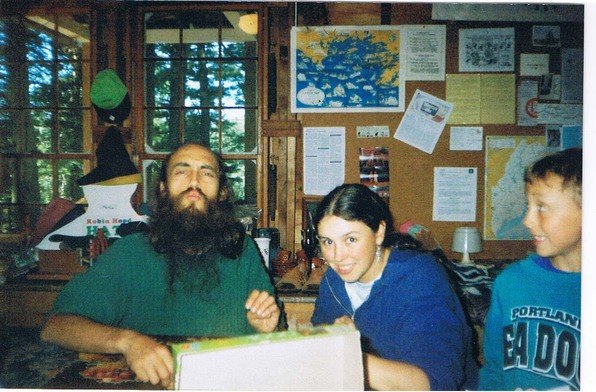 © FNCA 1994
Trevor, Ellen (Woofenden) Morin, Braden "Tan" Curtis.
Pretty sure this is 1994, although it might be 1995.

1993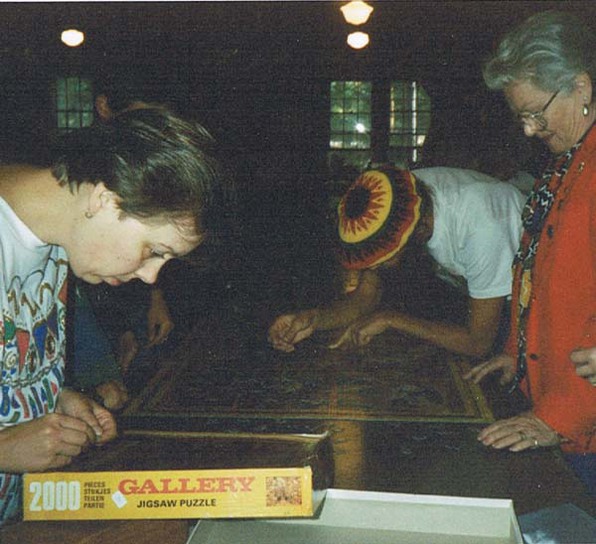 © FNCA 1993
Jane (Woofenden) Curtis, ??, Trevor, Dorothy Davies.
[Photo Pages]