"Reflections"
Looking back on
FNCA 2007
by Trevor
As an FNCA Board member, I often see the behind-the-scenes work that most people don't get to see. Most years, I usually write this column when my lovely wife and I get home from camp each August; but as I write this this year, it's much later: I've just gotten back from the Board of Director's regular mid-winter meeting.
As a group, the Board works together wonderfully. These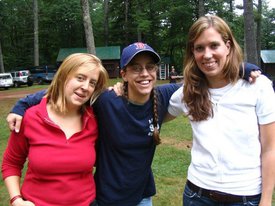 © FNCA 2007are the people we elect at the Annual Meeting to decide overall policy and operating procedures. We write the rules, choose the lecture themes, set the rates, mull over what worked and what didn't, address programming problems, help the camp director find staff, and so on.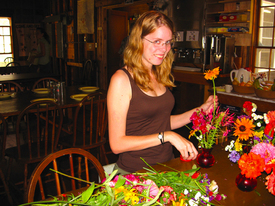 © Emily Woofenden 2007Board meeting are open, affirming, and have a very friendly quality to them. They're never long enough to do everything we could, but we sure pack a lot into our meetings! So, if you like how camp is going, be sure to thank the staff, but you might want to thank the Board, too.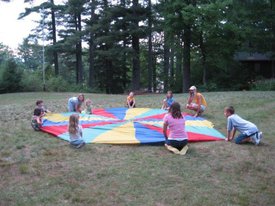 © Emily Woofenden 2007Because camp is so wonderful for everyone, most people come back year after year. Some have been attending the FNCA all or most of their lives. Others first came as Flames, as young adults, as parents, or even as elders.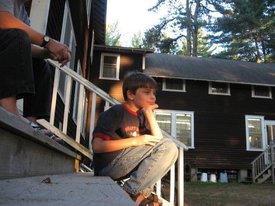 © Emily Woofenden 2007At the 2007 camp session, several new people joined us. Each expressed strongly how much they enjoyed camp and how much they wanted to return again next year. One family went so far as to say that they wanted to return every year! And we hope they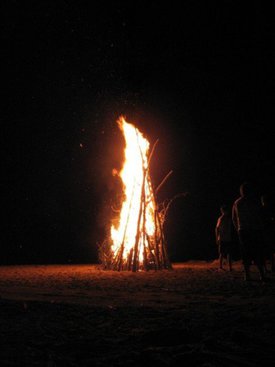 © Emily Woofenden 2007do. In one of my favorite passages in the Writings, angels are talking about how delightful their heavenly community is, yet each time they get a new member adding their talents and self to the group, they wonder how they ever got along for so long without this new person! Heaven just keeps getting better all the time. And that's how camp is, too, each time someone new shows up!
So, if you haven't been to the FNCA in a while, or if you're considering attending for the first time, please join us this year. Camp is running smoot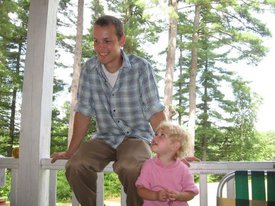 © Emily Woofenden 2007hly. Staff is consistently excellent. And the people are simply wonderful! Old friends and new, we hope you'll help make "our little slice of heaven" even better this summer.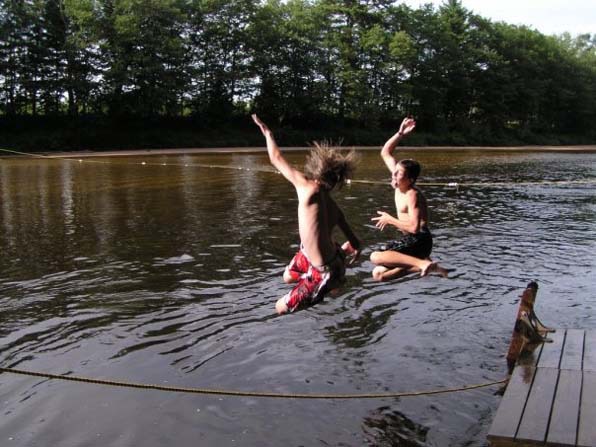 © Tobin Grams 2007

["Reflections" 2006] ["Reflections" 2008]