Past FNCA Presidents
Since our "camp year" starts at a different time than a calendar year, the dates below refer to the camp session(s) during which the person was president of the Assembly, even though (most of the time) they were elected/appointed/volunteered and started in that position at the end of the previous year's camp session.
In 2002, we changed our administrative structure from a single body called the "Executive Committee" to two separate decision-making bodies: the Board of Directors to make policy, and the Summer Session Committee to run the camp session. Along these same lines, we also made the President of the Board and the Camp Director (previously always done by the chair of the Executive Committee as a single job) into two separate positions. Since then, except for that changeover year in 2002, the FNCA President and the Camp Director have been two different people.
1921-1940
1. Rev. Louis A. Dole
(1885-1964)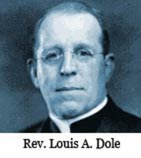 The Rev. Louis A. Dole Sermon Archive

1941
2. Rev. Charles H. Kuenzli
(1874-1944)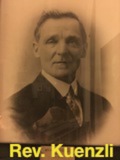 © Rev. Susannah Currie 2017
1942-1945
FNCA did not meet because of WWII
1946
3. Rev. Louis A. Dole
(1885-1964)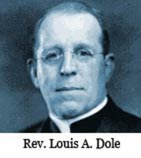 1947-1964
4. F. Gardiner Perry
(1885-1967)


© FNCA 1964
1965-1973
5. Rev. Dr. George F. Dole
(son of Rev. Louis A. Dole)
(1931-2021)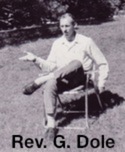 © FNCA 1962

1974-1979
6. Rev. George McCurdy
(1934-present)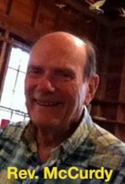 © Ian Woofenden 2013


1980-1986
7. Rev. Dr. Willam R. "Pop Woof" Woofenden
(son-in-law of Rev. Louis A. Dole)
(1921-2012)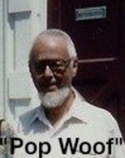 1987-1989
8. Rev. Dr. George F. Dole
(son of Rev. Louis A. Dole)
(1931-2021)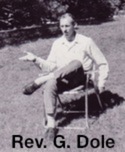 © FNCA 1962


1990
9. Rev. Jim Lawrence
(1954-present)


1991-1995
10. Rev. Dr. Gard Perry
(grandson of F. Gardiner Perry)
(1949-present)


© Trevor 2013
1995-2001
11. Ellen Morin
(granddaughter of Rev. Louis A. Dole and
daughter of Rev. Dr. Wm. R. Woofenden)
(1962-present)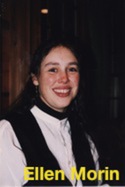 2001-2002
12. Don Foster
(grandson-in-law of Rev. Louis A. Dole and
son-in-law of Rev. Dr. Wm. R. Woofenden)
(1938-2022)



2003-2008
13. John Perry
(son of F. Gardiner Perry,
grandson of co-founder John Whitehead,
and uncle of Rev. Dr. Gard Perry)
(1929-2016)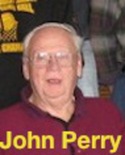 © Nancy F. Little 2013

2009
14. Rev. Ken Turley
(1949-present)



2010-2021
15. Colgate Searle, Jr.
(grandson-in-law of Rev. Everett K. Bray)
(1948-present)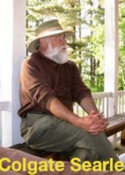 © Beki Greenwood 2010
2022-present
16. Dan Dyer
(1964-present)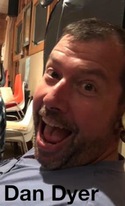 © Beki Greenwood 2019