[Cabin and Addition Donors and Namesakes]

Frederick G. Perry, Jr.*
(1921-1991)
donors of
built in 1976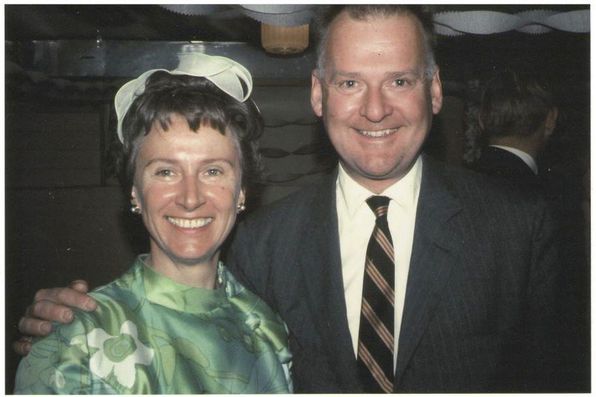 © FNCA 2015
Nancy & Fred Perry
Birth and Early Life
Frederick Gardiner Perry, Jr. was born in Wayland MA on October 24, 1921 to F. Gardiner Perry, Sr. & Helen Whitehead Perry. Unlike his father and son — who both chose to go by their middle names — he was known as "Fred" all his life.
Nancy Clark was born in Lakewood OH on September 26, 1923 to Sheldon P. Clark & Hazel Baker Clark.
Fred Perry, along with his sister Annie (Haskell) and brother John, grew up in the Boston Church, and was active in the Youth League there, and attended summer sessions at the Fryeburg New Church Assembly. All three of them remained active in the church throughout their lives.
Nancy Clark, along with her brothers Sheldon, Channing, and Bronson, grew up in the Lakewood New Church in Lakewood OH, and attended summer sessions at the Almont New Church Assembly.
The two met at Convention sometime in the late 1930s or early 1940s.
Marriage and Family
Fred and Nancy were married on May 31st, 1943 in Lakewood OH, and started their married life in Wayland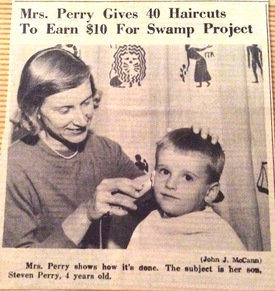 © John J. McCaan 1958MA, where they raised four sons: Clark, F. Gardiner III, Sheldon, and Steven.
After the kids were grown, they moved to Jackson NH in 1978 where all six of the Perry family had been avid skiers at Wildcat Mountain, having bought lifetime passes when the ski area first opened in 1958.

Education, Military Service, Careers, etc.
Fred Perry graduated with a B.S. from MIT in 1941. He served as an officer (2nd Lieutenant) during WWII in the Pacific theater. After receiving an M.S. degree in chemistry, again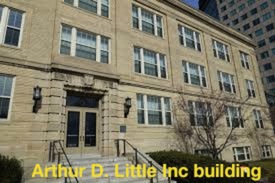 from MIT, in 1947, Fred's work life spanned 34 years at the consulting firm of Arthur D. Little Inc. in Cambridge MA as a chemical engineer in the pulp and paper industry until his retirement in 1981.
During that time, he served for eight years on the Planning Board of the Town of Wayland MA from 1952-1960, much of that time as chairman, and was a member and later president of the Boston Section of the American Institute of Chemical Engineers. For 15 years, he served on the board of directors of the Wildcat Mountain in Jackson NH where they had lifetime ski passes. In Jackson, he also served on the Long Range Planning Committee and the Wildcat River Preservation Committee. Fred & Nancy were also avid tennis players and were charter members of the Jackson Tennis Club.
Nancy Clark graduated from Mount Holyoke College in 1945 and worked for the Red Cross during WWII. When their children were young, she managed the home and family life. She was active in the Wayland Garden Club, serving various times as corresponding secretary, recording secretary, and tea chairman. She also was a Cub Scout den mother when her sons were that age, as well as a Salvation Army Appeal captain at least one year. Later, after they moved to Jackson NH, she volunteered with the local chapter of the American Cancer Society, was an active member of the Jackson Book Club, and was a frequent library patron.
The Perrys and the Church
When they got married, Nancy transferred her church membership to the Boston Church where they attended until moving to Jackson NH in the late 1970s, at which point they both attended the Fryeburg New Church and the FNCA for most of the rest of their lives.
In the 1960s, Fred served as a member of the Board of Managers of our seminary, which was called the Swedenborg School of Religion at the time. Later, he was vice president of the denomination for 11 years from 1978-1989.
Nancy served the Church as secretary of what was then known as the Board of Education (now the Standing Committee for Education and Resources for Spiritual Community) and as a member of the Urbana College (now University) Board of Trustees, both in the 1970s.
The Perrys at the FNCA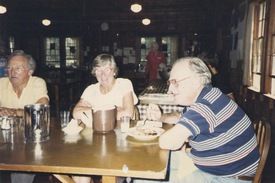 Channing Clark, Nancy, Fred © Larry Young 1986Fred & Nancy Perry came to know and love the Fryeburg New Church Assembly in their parents' generation. They attended the FNCA summer sessions with their young family all the way through to their retirement years.
Fred Perry was a mainstay on the Trustees (now the Buildings & Grounds Committee) for decades until his death in 1991, much of that time as chair of the committee. He was often seen walking the grounds, tools in hand, with any number of his fellow Trustees Larry Young, Bill Woofenden, Dave Richardson, and Ron Antonucci.
Nancy Perry served as FNCA treasurer throughout the 1970s and early 1980s, and later returned to office as assistant treasurer when that position was created in 1988, serving in that role until 1995.
Death
Fred Perry died July 25, 1991 in Jackson NH. A memorial service was held at the Fryeburg New Church on July 29, 1991.
Nancy Perry died May 3, 2011. A memorial service was held at the Fryeburg New Church in August that year.

Special THANKS for help with the research on this page to:
F. Gardiner Perry III, son of Fred Perry, who supplied a significant amount of the info on this page as well as writing some of the text.


* To quote F. Gardiner Perry III:
"My grandfather's father, who was named Frederick Gardiner Perry, died when my grandpa (F. Gardiner Perry) was two years old. For reasons I do not know, my grandfather took the Senior designation at some point, going by F. Gardiner Perry, Sr. in his adult life. My father always went by Frederick G. Perry, Jr., and I have always gone by F. Gardiner Perry III — as indicated on my birth certificate. I mention this... to alert you to the odd fact that my grandfather went by Sr. rather than Jr."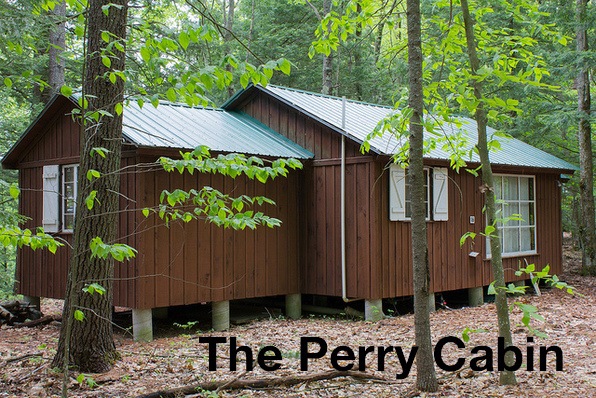 © Jon Cousins 2013