[Camp Session Info]
Afternoon Book Club
is on hiatus for 2022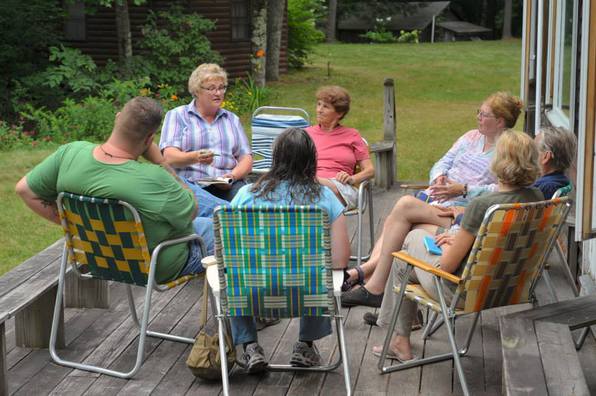 © Beki Greenwood 2014
The Afternoon Book Club is a facilitated, spiritual book discussion group. It is intended for adults, but interested teens are certainly welcome. It meets Monday, Tuesday, Wednesday, and Friday afternoons at 4:30 at a place of their choosing, often a circle of chairs on the deck or in a shady spot on the lower lawn overlooking the river.
It is organized by our Religious Program Coordinator, who chooses the book(s), and is usually facilitated by someone on our lecture staff or some other appropriate person. Sometimes that person is either the Everett K. Bray Visiting Lecturer, the Opening Weekend Program presenter, and/or the author of the book.
2021 Book Selection:

A Thoughtful Soul:
Reflections from Swedenborg
by Rev. Dr. George F. Dole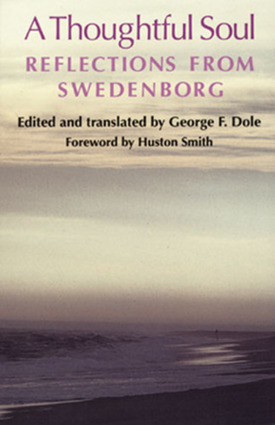 facilitated by:
Rev. Susannah Currie,
FNCA Religious Program Coordinator
and
Rev. E. Kent Rogers,
2021 Rev. Everett K. Bray Visiting Lecturer

If you have any suggestions for an appropriate book for the group and/or are interested in facilitating it, please contact our Religious Program Coordinator.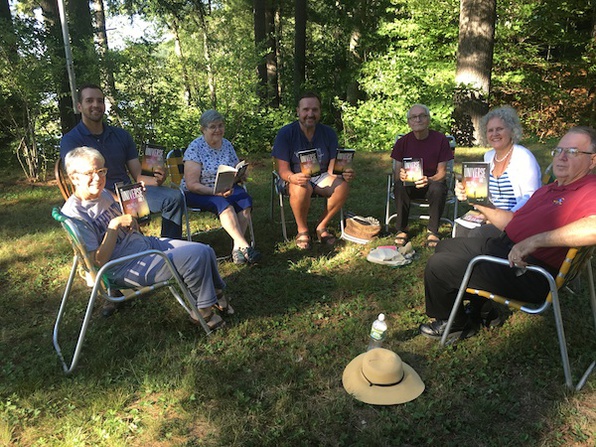 © Susannah Currie 2018
Past Afternoon Book Club Books