[Cabin and Addition Donors and Namesakes]

Gwynne Dresser Mack
(1907-1994)
donor of
built in 1960
in honor of her mother-in-law
Mrs. Laura Mack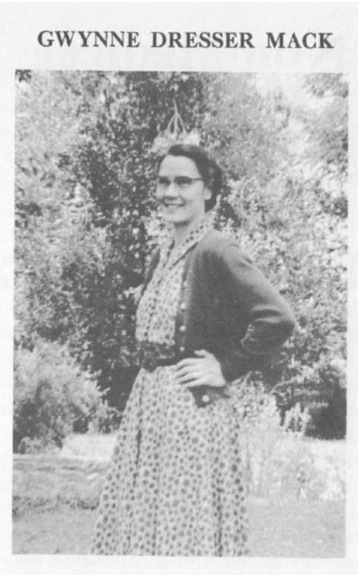 © 1959
ED NOTE: This page is still very much a work in progress.
Birth
Gwynne Madeline Dresser was born in 1907 to Rev. & Mrs. Paul Dresser. Her father was a New Church minister who served our churches in Manhattan NY, Brooklyn NY, Bath ME, and San Diego CA.
Education
She attended Bates College for two years, from 1925-1927. While there, she was an associate editor of the college publication, the Bates Bobcat, and a member of the Spofford Literary Club. She then attended the Boston School of Occupational Therapy, graduating on April 5, 1929.
Residences
The Dressers moved to Brooklyn NY in 1913, where Rev. Dresser served the Brooklyn New Church. Before that, they had been in Manhattan, where Rev. Dresser was (assistant?) pastor at the New York New Church.
At least from 1920-1925, the Dressers lived in Bath ME, where Rev. Paul Dresser was pastor at the Church of the New Jerusalem.

In 1928, the Dressers lived in San Diego CA, where Rev. Paul Dresser was pastor at the New Church there.
1n 1943, Gwynne Dresser Mack lived in Ridgewood NJ.
In 1950, she lived in Newport NH. (???)
In 1958, she lived in Pound Ridge NY.
At some point, she also lived in Santa Barbara CA.
Marriage and Family
Gwynne Dresser married David Mack. David was the son of another New Church minister, Rev. Charles S. Mack. They had four children Gretchen, Penelope, Denny, and Quentin.
Profession and Career
According to an article in the March 1956 issue of The New-Church Messenger, sometime after Gwynne Dresser Mack graduated from Boston School of Occupational Therapy, "...for a time, she was Director of Occupational Therapy at Danvers, Mass, in a psychiatric hospital of 2,000 beds, and had charge of the student-training program there."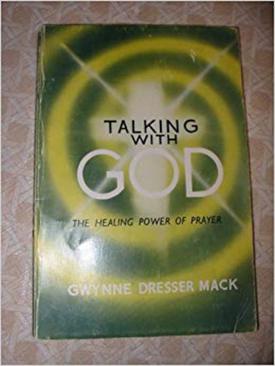 Gwynne Dresser Mack was known, however, as an author and illustrator, both of children's books and religious volumes. Her bibliography includes:

Author/Illustrator
The Broolin (1943)
The Big Adventure (1967)

Author
Swish, the Sorrowful Sea Serpent (1945)
And I Shall Be Healed (1956)
Talking With God: The Healing Power of Prayer (1970)
ES and ESP (1974)
The Story Which Has No End (1981)
Illustrator
Judishus (1945)
She is listed as a Contributing Editor in issues of The New-Church Messenger throughout the late 1950s through the early 1960s. She also contributed many articles to The New Christianity.
According to the Swenborg Association of Australia, she "established a Prayer Fellowship in 1958. Over a twenty year period, the Fellowship not only drew to itself members from around the globe, it resulted in the writing of this book [Talking With God]."
Sometime after 1945, she won first prize in a Reader's Digest essay contest. She also won second prize in a literary contest in The New-Church Messenger.
Gwynne Dresser Mack and the Church
As the daughter of a New Church minister, Gwynne Dresser Mack grew up in the Church and was active in the denomination all her life. As a young adult she served four years as Field Secretary of the American New Church League (now Swedenborgian Youth League), and was also editor of the League Journal. Later, she served on various national committees, including the Council of Ministers Committee on Spiritual Healing, one of her major interests.
Gwynne Dresser Mack at the FNCA
Her father, the Rev. Paul Dresser, joined the faculty of the Assembly in 1922 when Gwynne was 15 years old.
In 1962, along with donations from other members of her family, Gwynne Dresser Mack built the Mack Cabin, naming it in honor of Mrs. Laura Mack. It was built as a dressing room for the teen and preteen boys who slept in tents on either end of it, with each side having a large dressing area and a 1/2 bath.
In 1973, Gwynne Dresser Mack gave talks (plural) on "ES and ESP" (Emanuel Swedenborg and Extra Sensory Perception) that proved so popular that the Mass New Church Union decided to publish them as a book the following year.
Death
Gwynne Dresser Mack died in 1994.

Mrs. Laura Mack
The Mack Cabin is named for Mrs. Laura Mack, the mother-in-law of Gwynne Dresser Mack. Her obituary appeared in the April 15, 1962 issue of The New-Church Messenger and tells her life story at length: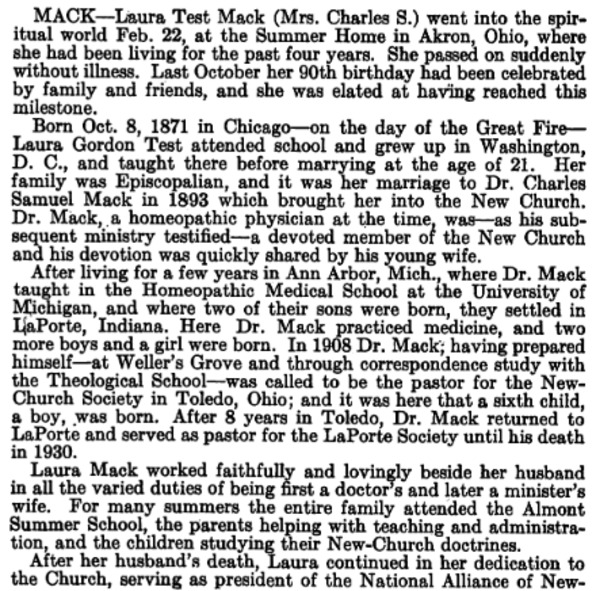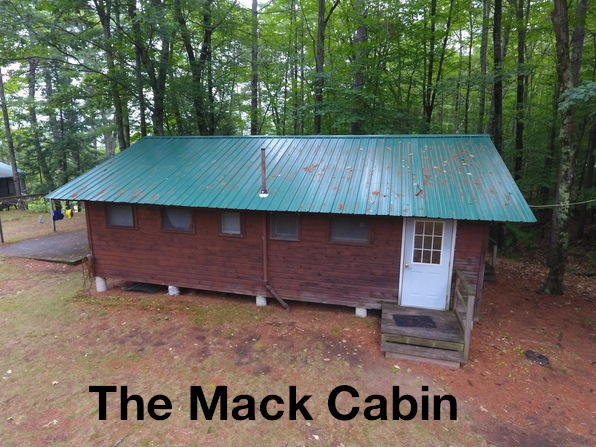 © Bob Perry 2018