FNCA
Centennial
Celebration!
July 31 - August 15, 2021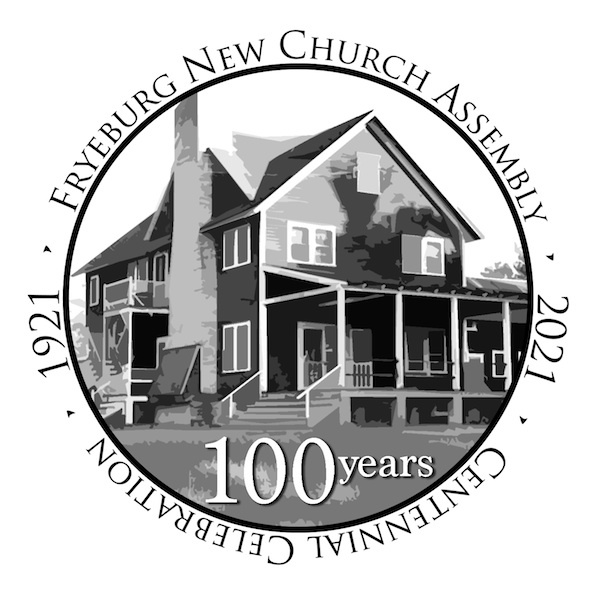 In 1921, a small but dedicated group of clergy and laypeople put in a lot of time, energy, and money into the very first session of the Fryeburg New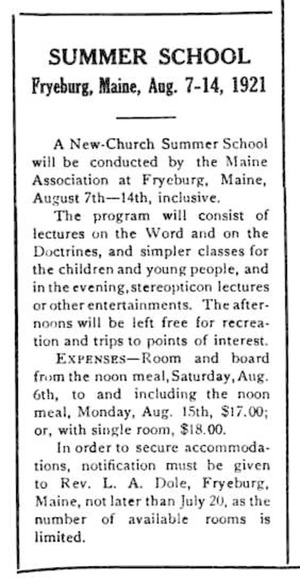 Church Assembly. They certainly hoped the organization would last, so it is a big thrill to announce the FNCA Centennial Celebration: two full weeks of events celebrating the Assembly's first 100 years, to be held during the annual camp session July 31 - August 15, 2021.
The Centennial Celebration Committee (CCC) is already working on this momentous occasion, with the above logo being the first tangible evidence of their work. Using an historic 1948 photo of the original Main Building (see the full orginal photo here), FNCA graphic designer Beki Greenwood created this delightful logo. The original Main Building was built in two parts: the Kitchen in 1929, and the "Assembly Room" (the current Dining Hall) in 1930.
The CCC is planning daily celebratory events as well as historical presentations that will run chronologically throughout the camp session, one decade each weekday, with various special events all three weekends. There will be all sorts of merch, possibly including t-shirts, totebags, magnets, mugs, postcards, pens, stickers, etc., and perhaps even a large banner for use both at camp and at Convention.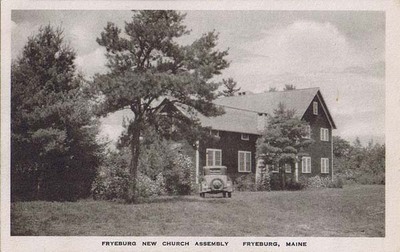 © FNCA 2014There is also an extensive book on the FNCA's first 100 years planned with lots of historical info and photos. The CCC is looking into doing this book as a Print On Demand book, so that everyone who wants a copy will be able to get one.
If you are interested in learning more about the Assembly's past, please check out the FNCA History menu. There is extensive coverage of many aspects of our past including: people, programs, our early years, construction dates of all the buildings and additions, bios of the various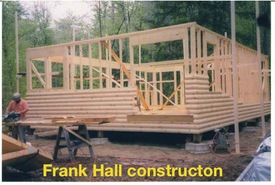 © FNCA 2018cabin and addition donors, a comprehensive timeline, a huge collection of old articles about the FNCA from various Church publications, and even a collection of letters the Assembly has received over the years.

The FNCA Centennial Celebration Committee
Nancy Little, chair
Merrilee Phinney
Deane Currie
Trevor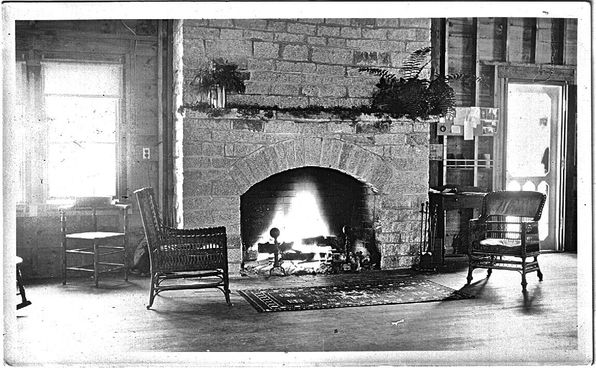 © FNCA 2016
The fireplace in the "Assembly Room" before
the Dole Wing was built.