[Cabin and Addition Donors and Namesakes]

The Boston Society of the New Jerusalem
donors of
built in 1988
ED. NOTE: This page is still (obviously) very much a work in progress.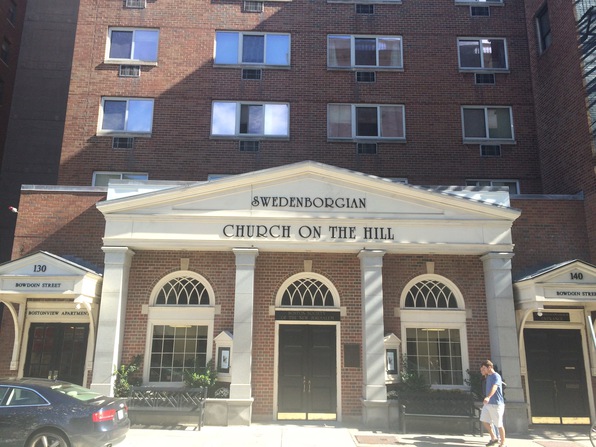 The Boston Church

From the church website:
The foundation of the Boston Society of the New Jerusalem [BSNJ] can be traced back to 1784 and the Green Dragon Tavern in Boston. It was in that year when original members of the church first met to hear a lecture on Swedenborg by James Glen. In 1818, twelve admirers of Swedenborg organized a Swedenborgian church in the city. Chartered in 1823, the BSNJ was the first Swedenborgian church established in Massachusetts. Members of the church met at several locations before finally settling in 1845 at its present location atop Beacon Hill. The location inspired the name by which many today know the society: the Church on the Hill (Swedenborgian).
Through the years, members of the church included Timothy Harrington Carter, founder of the Old Corner Bookstore; Sampson Reed, mentor of Ralph Waldo Emerson; Lydia Maria Child, writer and abolitionist; Warren Felt Evans, healer; Theophilus Parsons, dean of Harvard Law School; Theophilus P. Chandler, architect; Clarence Barron, a financier who was editor of the Wall Street Journal and president of Dow Jones; George James Webb, hymnologist; and The Honorable Malcolm Nichols, Mayor of Boston.
A beautiful Gothic Revival structure served the membership until the mid 1960s when it was replaced with a new church facility and an 18-story apartment building. Today, the main sanctuary of the church is accessible from Bowdoin Street.
Over many decades, the Boston Church has been a regular financial contibutor to the FNCA, with many of their members attending regularly, as well. So it was no surprise that when the opportunity arose due to the purchase of additional property in 1987, that the Boston Church quickly donated the cabin that bears its name.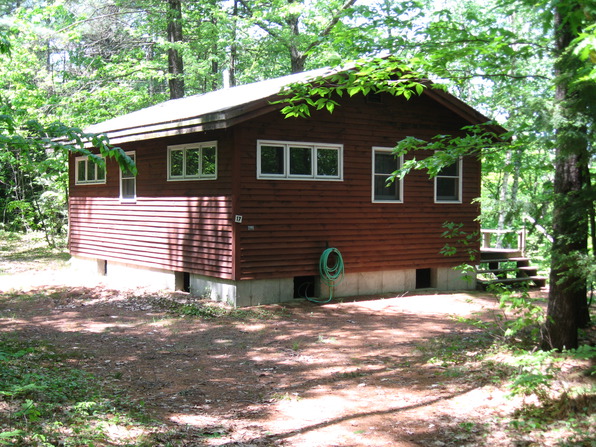 © Trevor 2011