Tent and Camper Sites
We have 6 tent and camper sites cut into the woods near the state line. Three of the sites have water and electric hookups. There are also plenty of unofficial tent sites (like Site 4½ below) — basically, there's always room to pitch a tent.
All the tent sites are accessible by car, so you can drive in to unload your gear before you park your car. There are bathrooms and a shower nearby in the Bath House.

Tent Site 1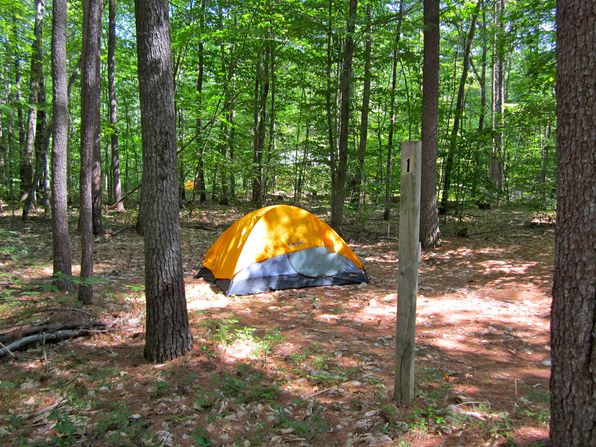 © Nancy F Little 2011
Tent Site 2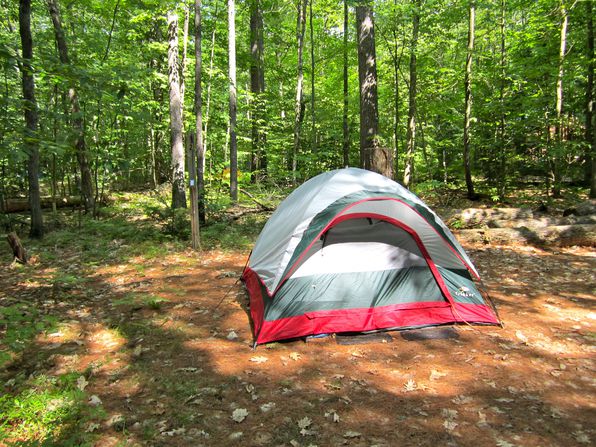 © Nancy F Little 2011
Tent Site 3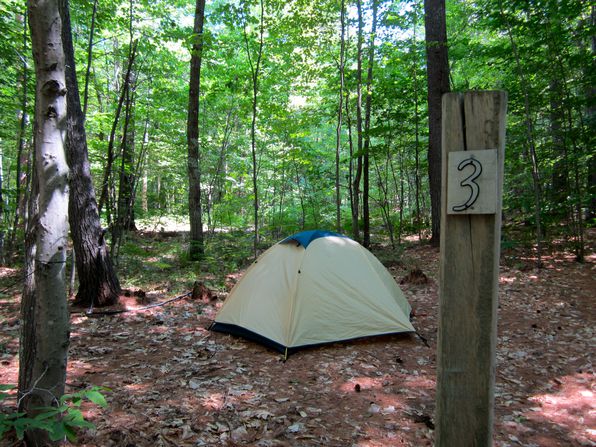 © Nancy F Little 2011
Tent Site 4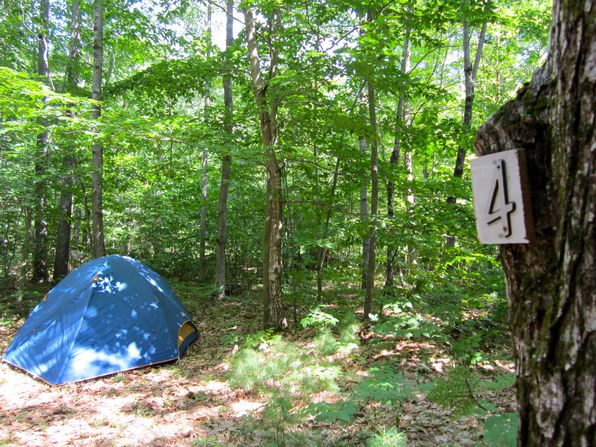 © Nancy F. Little 2011
Tent Site 4½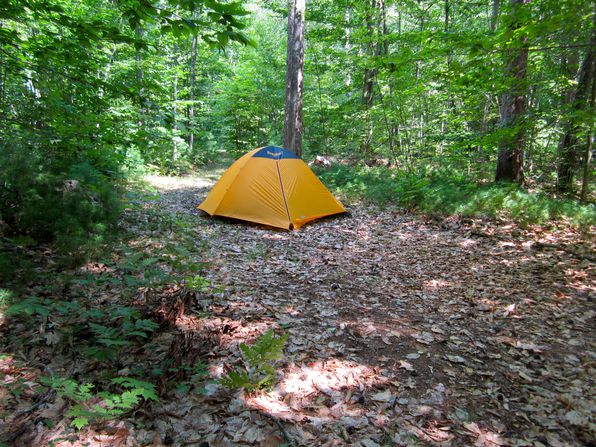 © Nancy F Little 2011
Looking Across Tent Site 1 Towards Tent Site 2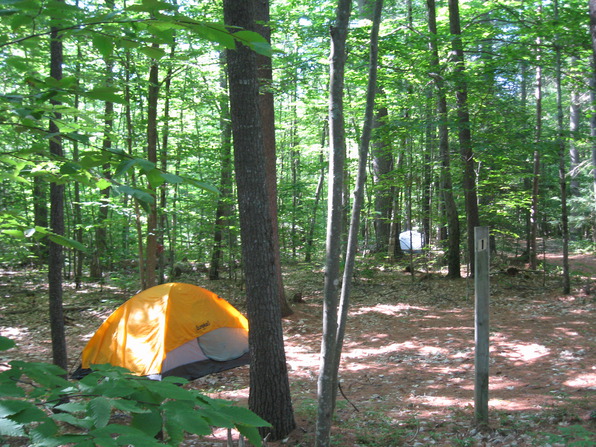 © Trevor 2011
Looking Across Tent Site 2 Towards Tent Site 4½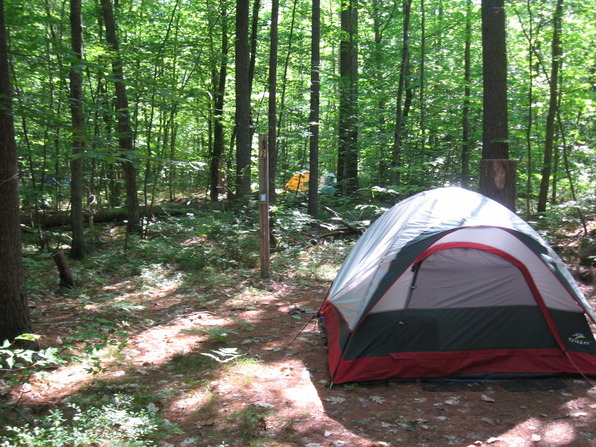 © Trevor 2011