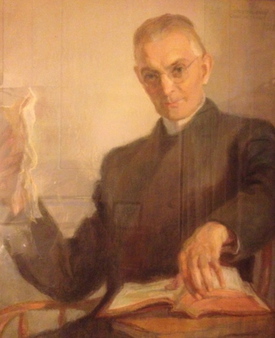 The 2018
Rev. Everett K. Bray
Visiting Lecturer:
Dr. Soni Werner

Dr. Soni Werner Rev. Everett K. Bray
The Rev. Everett K. Bray Visiting Lecturer program brings a prominent Swedenborgian scholar to the Assembly each year for two or more lectures. This person must also be someone who is beyond normal travel distance to camp and who isn't or hasn't been a regular lecturer at the Assembly in the past. The Bray Lecturer can also be invited to lead the Opening Weekend Program.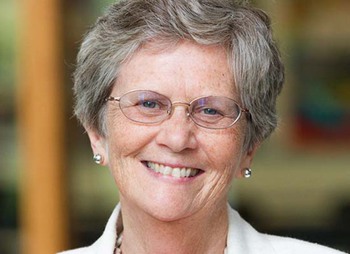 The 2018 Rev. Everett K. Bray Visiting Lecturer is Dr. Soni Werner, an Assistant Professor Emerita at Bryn Athyn College (BAC) in Bryn Athyn PA as well as an Adjunct Instructor at Elmira College, Corning Community College, and Alfred University in NY.
BIO: Dr. Werner's specialties include developmental psychology, organizational psychology, forensic psychology, and conflict management. At BAC, she guides students as they write their senior essays in business, psychology, or interdisciplinary studies. Dr. Werner is also certified as a Mediator, Conflict Coach, and Court Appointed Special Advocate volunteer advocating for abused children. She has recently authored several books, including The Growth of the Female Mind, The Search for Mary Magdalene, and Altruism: Many Kinds of Kindness. Her previous work experiences include being a Human Resource Professional at Corning Inc., Co-Directing the Corning Children's Center, teaching in a maximum security prison in Elmira NY, and serving as an organizational psychologist/mediator for small businesses. She has taught at Bryn Athyn College since 1996.
She holds a B.A. in Psychology and Art from Western Connecticut State University, and a M.S and Ph.D. in Child Development from Iowa State University.
Dr. Werner will also lead this year's Opening Weekend Program on the theme of "Conflict Resolution Skills Learned from Psychologists and Angels".
NOTE: To enhance your lecture experience, here are Excerpts from Altruism: Many Kinds of Kindness by Dr. Soni Werner.

Our 2019 EKB Lecturer will be:
Rev. Ray Silverman
Associate Professor of Religion and English
Bryn Athyn College, Bryn Athyn PA
Past Rev. Everett K. Bray Visiting Lecturers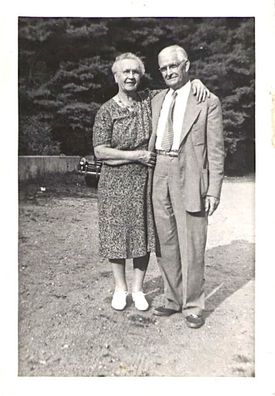 © FNCA 2015
The Rev. Everett King Bray was born in Merrimac FL on May 17, 1881 into a family of orange growers. His mother and grandmother were both converts to the New Church after receiving a copy of Heaven and Hell. Family lore has it that he tamed wild horses when he was young.
After six years as a school teacher from age 17-23, he entered the New Church Theological School in 1904. After his ordination on October 20, 1907, he was called to the New Church in Portland ME, where he married Ida Leonora "Orah" Hutchins in 1908. He served there until 1911.
After a one and a half year pastorate in Indianapolis IN 1912-1913, he served the Virginia St. Church in St. Paul MN for 17 years where he was instrumental in building the Sunday School up from 5 children to around 90.
In 1930 (or perhaps 1931), he moved his family to Cambridge MA where he was called to teach theology at the New Church Theological School where he continued until his retirement in 1961, serving as Theological School president from 1953-1956, when he stepped down as dean to "focus on his teaching". In 1936, he also became assistant pastor at the Cambridge Church, and full pastor the following year. In 1940, continuing in his other two roles, he began serving as the General Pastor of the Massachusetts Association as well. In 1942, Rev. Bray was elected president of Convention and served in that position throughout the duration of WWII until 1946.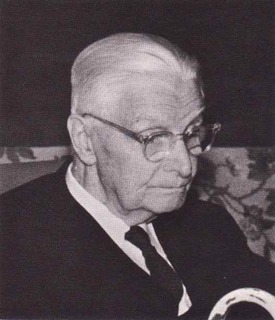 After a slipping and falling on ice in January 1947, he began to lose his eyesight. Despite being hospitalized for four months begining in October 1947, they were unable to stop the detachement of his retinae, and he gradually became completely blind.
According to an article in the February 1, 1962 issue of The New-Church Messenger:
He had been in the habit of writing his sermons, and delivering them without manuscript, and the memory-training this afforded stood him in good stead. Without learning Braille, he had at his command a wealth of Scripture and doctrine and could "find a passage" faster than it could be located in a concordance. Developing this ability, he continued his teaching at the School and his ministry to the Cambridge Society until September 1961, when, at the age of eighty, he retired.
On retirement in 1961, he moved to Greenfield MA to live with his daughter, Betty Guiu and her husband Ray, and his three granddaughters, Cecilia ("Lalla"), Tina, and Gloria. In 1966, with the two older grandchildren off to college, the rest of the family all moved to Watertown MA where Rev. Bray died in September of 1970.
"In Memoriam
Everett King Bray"
article in the Messenger
Rev. Bray is the author of several New Church pamphlets and two books: Why Do Things Happen (1920) and Where Heaven Begins (1955) which remains a favorite to many in the Church to this day. Over the years, many of his sermons and quite a few articles by him have appeared in a variety of New Church publications as well.
Again, from the same article cited above:
One cannot capture a personality in words, but the personality is more important than the biographical facts. It is the life that gives substance to events. No one who meets Mr. Bray is ignored or half-ignored, and no one comes away poorer. He counts himself blessed to have been given the Heavenly Doctrines, and he counts it a blessing to give them.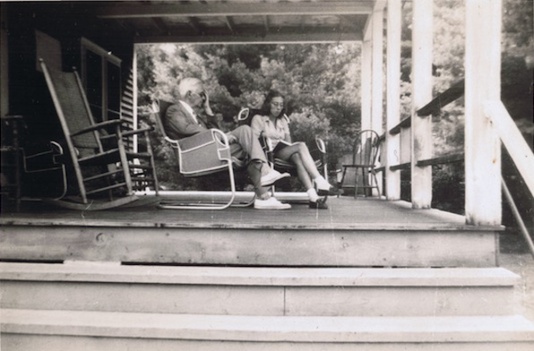 © FNCA 2018
Rev. Bray was a core lecturer at the Assembly from the 1930's through the 1960's and is the patriarch of five generations at the FNCA so far, many of whom have served the FNCA in various capacities over the years.
The Bray Cabin is named for the matriarch of this clan, his beloved wife "Orah" who passed on to heaven at the Assembly during the 1955 session.