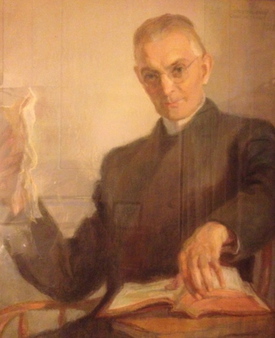 The 2018
Rev. Everett K. Bray
Visiting Lecturer:
Dr. Soni Werner

Dr. Soni Werner Rev. Everett K. Bray
The Rev. Everett K. Bray Visiting Lecturer program brings a prominent Swedenborgian scholar to the Assembly each year for two or more lectures. This person must also be someone who is beyond normal travel distance to camp and who isn't or hasn't been a regular lecturer at the Assembly in the past. The Bray Lecturer can also be invited to lead the Opening Weekend Program.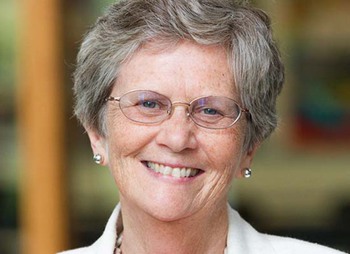 The 2018 Rev. Everett K. Bray Visiting Lecturer is Dr. Soni Werner, an Assistant Professor Emerita at Bryn Athyn College in Bryn Athyn PA as well as an Adjunct Instructor at Elmira College, Corning Community College and Alfred University in NY.
BIO: Dr. Werner's specialties include developmental psychology, organizational psychology, forensic psychology, and conflict management. At BAC, she guides students as they write their senior essays in business, psychology or interdisciplinary studies. Dr. Werner is also certified as a Mediator, Conflict Coach and Court Appointed Special Advocate (CASA) volunteer advocating for abused children. She has recently authored several books, including The Growth of the Female Mind, The Search for Mary Magdalene, and Altruism: Many Kinds of Kindness. Her previous work experiences include being a Human Resource Professional at Corning Inc., Co-Directing the Corning Children's Center, teaching in a maximum security prison in Elmira, NY, and serving as an organizational psychologist/mediator for small businesses. She has taught at Bryn Athyn College since 1996.
She holds a B.A. in Psychology and Art from Western Connecticut State University, and a M.S and Ph.D. in Child Development from Iowa State University.
Our 2019 EKB Lecturer will be:
Rev. Ray Silverman
Associate Professor of Religion & English
Bryn Athyn College, Bryn Athyn PA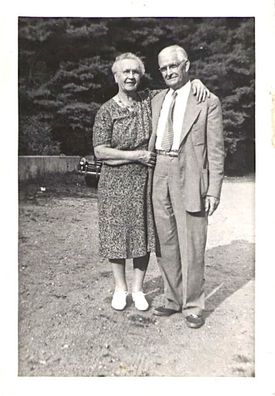 © FNCA 2015
The Rev. Everett King Bray was a core lecturer at the Assembly from the 1930's through the 1960's and is the patriarch of five generations at the FNCA so far, many of whom have served the FNCA in various capacities over the years.
Rev. Bray was minister of the Church of the New Jerusalem in Cambridge, as well as a professor and later president at the New Church Theological School in the 1940's through the 1960's, and mentor to many ministers of that time. He was a gentle giant indeed, and his book Where Heaven Begins remains a favorite of many to this day.
The Bray Cabin is named for the matriarch of this clan, his beloved wife Leonora "Orah" Hutchins Bray who passed on to heaven at the Assembly during the 1955 session.

Past Rev. Everett K. Bray Visiting Lecturers