Welcome!
This is the official website of the
Fryeburg New Church Assembly

This year's camp session:
August 1-16, 2015

Registration for camp is now open!
Click here to register for camp.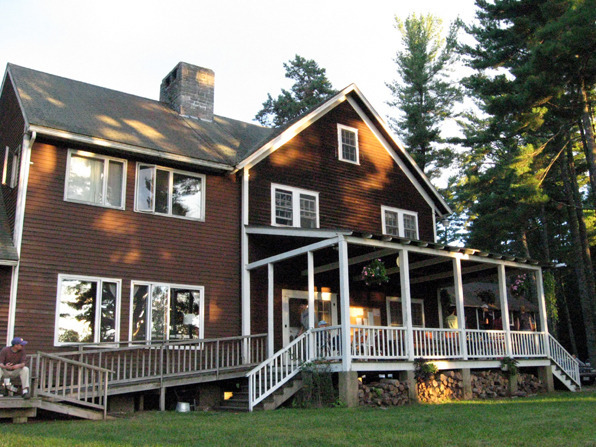 © Nancy F. Little 2008
Click the links on the top left of every page to explore this site and learn more about the FNCA.
Want to know What's New On This Site?
An Interactive Map of the FNCA
Please Contribute!
Two BIG Announcements!
The Virginia Branston FNCA Flames Scholarship Fund
The Rev. Dr. George F. Dole Celebration Three-Mile Road Race
The Virginia Branston FNCA Flames Scholarship Fund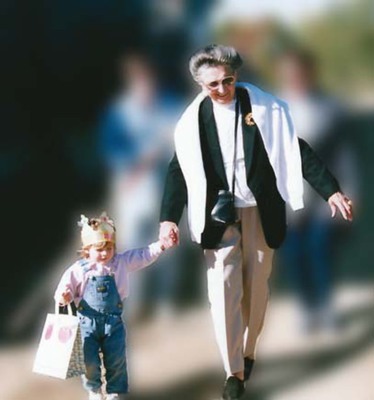 The family of Virginia Flynn Branston is pleased to announce that they have created an annual scholarship fund in loving memory of their Mom, Grandmother and Great Grandmother: The Virginia Branston FNCA Flames Scholarship Fund.
Virginia loved attending the Fryeburg New Church Assembly and shared that enthusiasm with her family. All of Virginia's descendants were taken as Flames by their loving Matriarch to this oasis on the shores of the Saco River. To honor Virginia's memory, the family would like...
[click the link below for the full article as well as all previous articles.]
FNCA NEWS!

At the 1/5/13 mid-winter Board of Directors meeting, FNCA treasurer Bob Perry reported that in order to be on a more firm financial footing, we should really aim at increasing donations to $15,000 a year. Donations have been averaging about $10,000 a year, so this new goal represents a 50% increase in giving from individuals and organizations. Unfortunately, there was relatively little increase in donations last year. So, reaching our goal this year will depend on increased giving from regular benefactors as well as bringing in new donors at every giving level.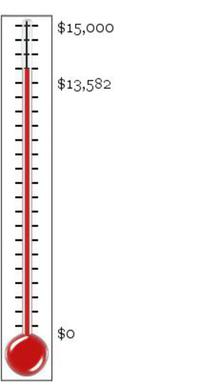 To keep you up-to-date on where we stand on this goal, the Donations Thermometer on the left will be updated regularly. It is currently accurate as of 12/31/14 and includes all 2014 donations. Doing a little quick math, we fell $1,418 short of our goal last year. That's 19 people giving one-time donations of $50; or 12 people signing up to give $10 a month.
At our 2013 Annual Meeting during the camp session that year, the membership voted to substantially increase our loan from Convention to pay for the new metal roof on the Main Building. This huge project was completed that December, but our loan has now more than doubled.
Lifelong member Tina (Guiu) Wood suggested that a simple way to pay that down would be if 12 people a year agreed to each donate one of the $446 monthly loan payments. That may seem like a lot, but to put it in a bit of perspective: it's $8.58 a week or $37.16 a month! Can you afford that?
Since the treasurer and the Board are especially looking to increase monthly donations — they are the gift that keeps giving, and are just so easy to "set and forget!" — the following chart gives rough approximations of what each level of monthly giving would cover in our annual budget:
Monthly Covers
$5 = Corporate filing fees for 2 years
$10 = A 1-week scholarship for a Spark
$15 = A 1-week scholarship for a Flame
$20 = Bank service charges for a year
$25 = Trash and dump fees for the whole session
$30 = One breakfast and lunch for the whole camp
$40 = A monthly payment on our Convention loan
$50 = All the food for Work Weekend
$60 = Worker's Comp insurance for an entire year
$75 = A new metal roof for a cabin
$100 = Gas bills for an entire year
$200 = Electric and phone/internet bills for an entire year

Please CLICK HERE to arrange monthly contributions or to make a one-time donation to support the FNCA.
Bob and the entire Board of Directors

THANK YOU

very much for your kind support!