2019 Lecture Themes
Daily Schedule
8:45 Morning Chapel
9:00 1st Lecture
10:00 2nd Lecture
11:00 Adult Discussion Group and
Flames and Sparks classes
Lectures are held Monday, Tuesday, Thursday, Friday, and Saturday each week. There is no morning program on Wednesdays, which is Outing Day. Sunday mornings we join the congregation of the Fryeburg New Church in town for morning services instead of the usual program.
Due to the Rev. Dr. George F. Dole Celebration 3-Mile Road Race (Saturday, August 10, 2019, 8:00am), there is only one lecture on middle Saturday, and it is at 11:00am, the same time as the teen and children's classes. There is no Adult Discussion Group that day.
A full listing of each week's lectures is found on the Lecture Schedule page.

Biblical Theme:
"From the Ten Commandments to the
Sermon on the Mount:
Biblical Foundations for
Spiritual Development"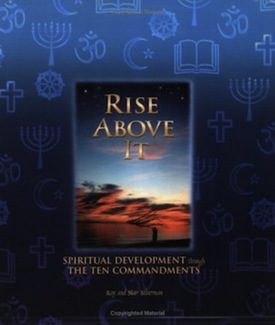 Our Everett K. Bray Visiting Lecturer, Rev. Dr. Ray Silverman, will bring insights from his book, Rise Above It: Spiritual Development through the Ten Commandments (2000), co-written with his wife Star, and their most recent book, Rise Above It: Spiritual Development for College Students (2018).
From the book description, he states:
"Rise above it" refers to rising into higher states of consciousness through practicing universal spiritual principles. Using the Ten Commandments as a framework… this book demonstrates how spiritual practice is the core of every major religion — regardless of differences in doctrine or ritual. [Students] will not only learn how the commandments occur in Judaism, Christianity, Islam, Hinduism and Buddhism, they will also have the opportunity to practice these spiritual principles in their own lives."
In addition, as many see the Sermon on the Mount as Jesus's expression of the inner meaning of the Ten Commandments, lectures will examine both Old and New Testament teachings for the many ways that the Lord has proclaimed how to "lead the life that leads to heaven."
Week Two
Doctrinal Theme:


"
Spiritual Community:
Seen through the Lens
of the Universal Human
"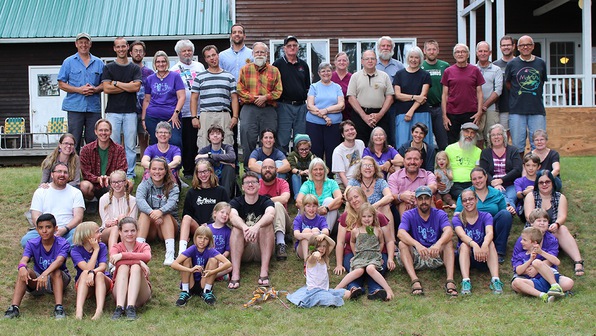 © Beki Greenwood 2018
Swedenborg's concept of the Universal Human, as found within the early Christian Church to modern spiritual community, will be the focus of our second week lectures. In Secrets of Heaven #1277, Swedenborg wrote,
"People on earth, in regard to their souls, are always tied to some community of spirits and angels. We on earth have a position in the Lord's kingdom too, and it likewise depends on the character of our life and on our state. If we exercise kindness in our lives, we are in an angelic community. If we fill our lives with hatred and similar qualities, we are in a hellish community."
We will reflect on how we experience heavenly and hellish qualities inside ourselves and in our world, and will offer constructive ways to address the current loss of civility, and the decline of mutual respect we find in society today. In Secrets of Heaven #1276, Swedenborg wrote,
"The heavens in the other world make up what is essentially a single human being, which is therefore called the universal human, and everything in us corresponds to [something in] that human."