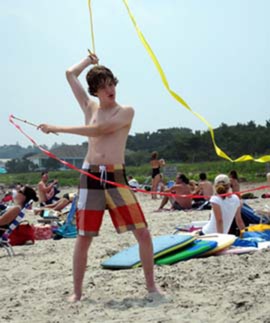 © Nancy F. Little 2009
Our Youth Sponsor Program allows children and teens to attend camp without a parent present by having an adult sponsor attend camp with the youth who agrees to act

in loco parentis

. Children 12 and under will be housed with the sponsor; teens will be in the dorms.
Parents may arrange for a sponsor of their choice, or contact
our camp Registrar,
Beki Greenwood, before camp
and a sponsor will be assigned for them
: <registrar@fryeburg.org>.

[Note: If you are willing to act as a sponsor during camp, please note that on your registration form.]