Pauline Roberts Lawrence
(1896-1992)
donor of
built in 1963
in honor of her late husband, Arthur Noyes Lawrence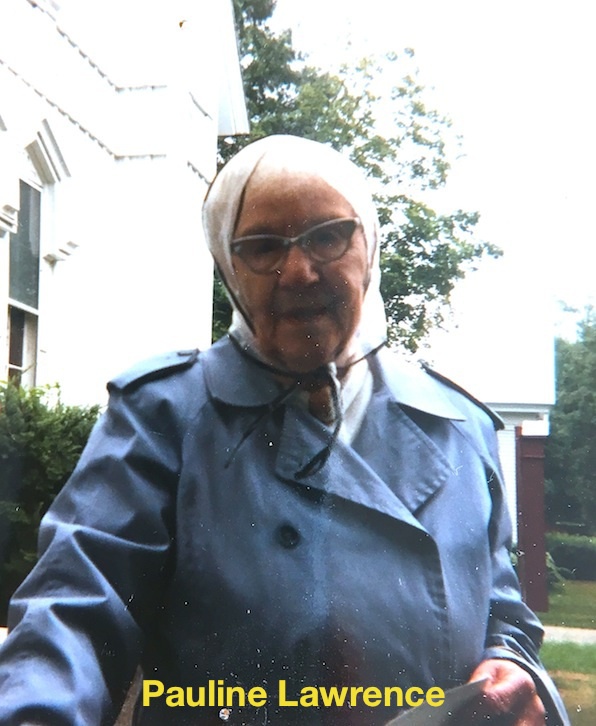 © Anna Woofenden 1990
ED NOTE: This page is still (obviously) very much a work in progress.
Birth
Pauline Roberts was born October 1, 1896 to George and Nancy Roberts. They moved to Lisbon Falls ME in 1918, where her father became a pharmacist and opened Roberts' Pharmacy.

Pauline Lawrence at the FNCA
Pauline Lawrence first attended the FNCA in 1927 on her and her husband Arthur's honeymoon and attended every year of her life after that until _______.
In 1963, she built the Lawrence Cabin in honor of her late husband, Arthur.

Death
Pauline Lawrence died June 22, 1992.