Opening Weekend Program
2017 Theme:
"The Correspondences of Yoga
OR
Yoga and Regeneration"
Presenter: Rev. Alison Longstaff Moore
Session 1: Saturday 3:00-5:00
Session 2: Saturday 7:00-8:30
Session 3: Sunday 2:00-4:00
Come learn why yoga as a spirtual/physical practice has endured for thousands of years. Come see how yoga is deeply "correspondential" and how yoga helps you embody your spiritual journey. Come meet yourself with new curiosity and love, and discover what a wonder your body is as a map for your spiritual path. Finally, learn how yoga can even transform traumas and heal "soul wounds" due to the very incarnate nature of our spirits in our bodies. If nothing else, come do some yoga!
Session 1: Saturday 3:00-5:00

Session 2: Saturday 7:00-8:30

Session 3: Sunday 2:00-4:00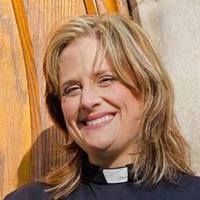 Rev. Alison Longstaff Moore — Writer, Listener, Musical Soul. Self-described as: "Clutter-clearing, creatively empowering, humorist. Spiritual thinker, universalist, writer, singer, entreprenuer, ordained Swedenborgian minister, pastor, wedding officiant, mother of three, therapist... FRIEND. She was ordained in 2009 and has served our churches in Kitchener ONT and Bath ME. She was a staff lecturer at the FNCA in 2014 and 2015 as well as leading the Opening Weekend Program in 2015. We welcome her back in 2017.

NOTE: The Opening Weekend Program meets in Adrienne Frank Fellowship Hall and is part of the regular FNCA schedule; there is no extra charge for it. Adults and teens are welcome. Participants are encouraged to attend all sessions, but there is no need to commit in advance to attending them all. Childcare is available if arranged in advance. Children of attendees are welcome to participate in all other FNCA activities. Local attendees not staying overnight at camp are welcome to join us for meals at the standard meal rates: breakfast $5, lunch $7, dinner $9.