NOTE: The 2019 Opening Weekend Program has not been finalized yet. Until then, the 2018 Opening Weekend Program below can give you a flavor of what to expect.

2018
Opening Weekend Program
The Opening Weekend is a special program on Saturday and Sunday of the first weekend of camp that is apart from our regular weekday lecture series. It can be religious or secular in nature, and is an optional program for adults and teens.
2018 Theme:
"Conflict Resolution Skills Learned from Psychologists and Angels"
Presenter: Dr. Soni Werner
Session 1: Saturday 3:00-5:00
Session 2: Saturday 7:00-8:30
Session 3: Sunday 2:00-4:00
In this two-day workshop, Dr. Werner will use Biblical and doctrinal inspirations for how and why to do conflict resolution, and teach specific, useable skills for applying them from her extensive professional experience.
Session 1: Saturday 3:00-5:00
LISTENING SKILLS
Inspiration from Swedenborg's Writings:
True Christianity 665:2:
[The angels said,] "We asked them to tell us from their hearts — if they were willing — what they had thought...."
Psychologist John Gotten encourages people to listen and react with Active Constructive Responses (rather than passive disinterest or unkind, destructive responses).
Organizational psychologist Ted Crawford created the communication skill called Revolving Discussion Sequence, to prevent conflicts.
Skill to practice:
RDS = Revolving Discussion Sequence

Session 2: Saturday 7:00-8:30
CONFRONTING SKILLS
Inspiration from Swedenborg's Writings:
Heaven and Hell 535:3:
The life that leads to heaven is not one of withdrawal from the world but a life in the world… a life of thoughtfulness, a life of behaving honestly and fairly in every duty, every affair, every task, from our deeper nature and therefore from a heavenly source.
Organizational psychologist Steinmark offers descriptions of ways to thoughtfully interact when there is a conflict between people. He describes five skills at four levels, from very constructive (Excellent) to very destructive, and if we are aware of them, we can choose.
Skills to practice:
Five ways to confront people, charitably.

Session 3: Sunday 2:00-4:00
HOW TO USE OR BE A MEDIATOR
Inspiration from the Bible:
Judges 4 4-5:
Now Deborah, a prophet, the wife of Lappidoth, was leading[a] Israel at that time. She held court under the Palm of Deborah between Ramah and Bethel in the hill country of Ephraim, and the Israelites went up to her to have their disputes decided.
Inspiration from the Bible:
Exodus 18:15-23:
Moses said…"Because the people come to me to seek God's will. Whenever they have a dispute, it is brought to me, and I decide between the parties and inform them of God's decrees and instructions." Moses' father-in-law replied, "What you are doing is not good. You and these people who come to you will only wear yourselves out. The work is too heavy for you; you cannot handle it alone. Listen now to me and I will give you some advice, and may God be with you. You must be the people's representative before God and bring their disputes to him. Teach them his decrees and instructions, and show them the way they are to live and how they are to behave. But select capable men from all the people—men who fear God, trustworthy men who hate dishonest gain—and appoint them as officials over thousands, hundreds, fifties and tens. Have them serve as judges for the people at all times, but have them bring every difficult case to you; the simple cases they can decide themselves. That will make your load lighter, because they will share it with you. If you do this and God so commands, you will be able to stand the strain, and all these people will go home satisfied."
Inspiration from Swedenborg's Writings:
Arcana Coelestia 8729:
'A difficult matter they will bring to Moses' means mediation and intercession…. Here it says that they will bring the matter to Moses; there, however, that Moses will bring matters to God.
Psychologists and lawyers have been training people to be mediators. For example: "What is the role of the mediator? The mediator does not make a decision like a judge or arbitrator does. The mediator does not give legal advice or representation. The mediator does not take sides or tell the parties what to do. The mediator is not a therapist or a counselor. The mediator facilitates the dialogue and helps the parties understand each other's points of view. The mediator may help the parties to clarify the issues, brainstorm possible solutions, and write out the decisions reached by the parties." (Good Shepherd Mediators, www.phillymediators.org)
Skills to practice:
Serving as a mediator in a dispute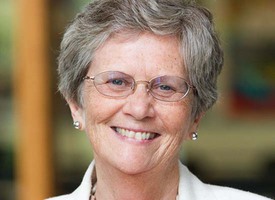 Dr. Soni Werner is an Assistant Professor Emerita at Bryn Athyn College in Bryn Athyn PA. She holds a B.A. in Psychology and Art from Western Connecticut State University, and a M.S and Ph.D. in Child Development from Iowa State University.
Dr. Werner's specialties include developmental psychology, organizational psychology, forensic psychology, and conflict management. Dr. Werner is certified as a Mediator, Conflict Coach, and Court Appointed Special Advocate (CASA) volunteer advocating for abused children.
She has recently authored several books, including The Growth of the Female Mind, The Search for Mary Magdalene, and Altruism: Many Kinds of Kindness.
Dr. Werner is also this year's FNCA Everett K. Bray Visiting Lecturer. NOTE: To enhance your EKB Visiting Lecturer experience, here are Excerpts from Altruism: Many Kinds of Kindness by Dr. Soni Werner.
NOTE: The Opening Weekend Program meets in Adrienne Frank Fellowship Hall and is part of the regular FNCA schedule; there is no extra charge for it. Adults and teens are welcome. Participants are encouraged to attend all sessions, but there is no need to commit in advance to attending them all. Childcare is available if arranged in advance. Children of attendees are welcome to participate in all other FNCA activities. Local attendees not staying overnight at camp are welcome to join us for meals at the standard meal rates: breakfast $5, lunch $7, dinner $9.