How to Register
2017 REGISTRATION
IS NOW OPEN!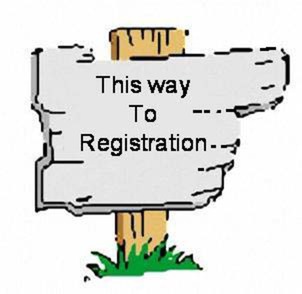 NOTE:
Everyone has
to register in order to have a place to sleep, including: lecturers, staff, and under-age day campers.
Register for Camp
Early Bird Discount
Housing
Contact the Registrar
To register for camp, follow these two easy steps:

1. FILL OUT THE REGISTRATION FORM
Click here for the 2017 Registration Form
NOTE: If you have a minor participating in the Youth Sponsor Program, be sure to include the Minor Release Form with your registration.
Click here for the Minor Release Form.

2. PAY YOUR DEPOSIT
The deposit = the cost of 1 night per week or part thereof for the duration of your stay. This means that for 1-7 days, the deposit is the cost of one night; for 8 or more, it's the cost of 2 nights.

Do one of the following:
2A. Pay Online: click here to pay your deposit online
OR
2B. Pay by Mail:

Make your deposit check payable to: "FNCA" and mail it to:
Bob Perry, FNCA Treasurer
61 Clark Lane
Waltham MA 02451
Note from the Treasurer: The Assembly gets charged per use by PayPal for online deposits, so you'll save the Assembly a bit if you mail your deposit.



Early Bird Discount
The registration fee is waived for registrations postmarked or received online by June 15th, so be sure to register early!
Housing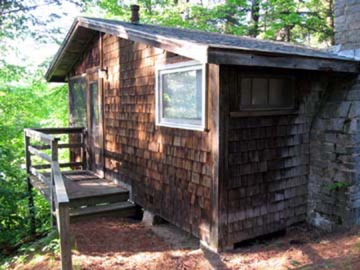 © Nancy F. Little 2009 We'd love to give you your preferred housing choice, but please be aware that room and cabin assignments are based on several factors including best use of available space, family size, physical needs, and length of your stay.
Families always have first priority for cabins. Couples and those attending for a week or two are next in line. Embers and those with limited mobility have first priority for Perry Wing rooms. And we usually try to give the upstairs Dole Wing rooms to special guests whenever possible. There's actually quite a bit more to it than that, and each year our Registrar does an excellent job of putting the whole housing puzzle together so that it works best for the entire camp. In fact, in our online 2010 FNCA Camper Survey, "Accommodations" received an amazing 94.1% combined Excellent/Good rating!
Special note to middle weekend campers: While we really do want you to stay as long as you'd like, those who choose to stay over middle weekend in a cabin or room are especially difficult to accomodate (tent sites are always available). Since second week starts after lunch on Saturday, certain cabins and rooms may need to be vacated by then to allow arriving second week campers to move into their living quarters. Therefore, please be aware that those staying over middle weekend may have to move into a room or tent site Saturday afternoon.

Contact the Registrar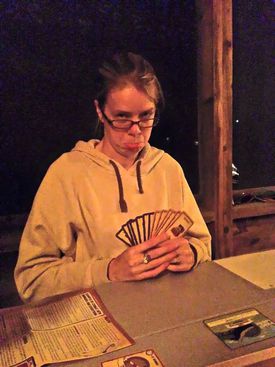 © Anna Eller Langdon 2015
If you have any questions about registration or housing, please contact:
Beki Greenwood
FNCA Registrar
<registrar@fryeburg.org>


But please, don't call, email, or text her simply to tell her you're planning on attending... just register!