2018 Camp Staff
Our Summer Camp Director is elected annually by the members at the Annual Meeting. The lecture staff is arranged by the Religious Program Coordinator. All other camp staff are chosen by the Camp Director. If you are interested in a job at camp, please contact the appropriate person. Compensation is free room and board during your stay at camp, with the exception that lecturers and teachers get a little more.
Any job listed below as "OPEN" is currently available. If you would like to be a lifeguard but aren't certified, the FNCA will reimburse you at camp for the cost of your training.
So far, our confirmed 2018 staff includes:
SUMMER CAMP DIRECTOR
Jason Greenwood
<jgreenwood@fryeburg.org>
413-539-4809
RELIGIOUS PROGRAM COORDINATOR
Rev. Susannah Currie
<scurrie@fryeburg.org>
LECTURERS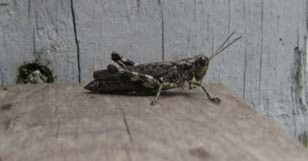 © Emily Woofenden 2008
Rev. Sage Cole
Rev. Susannah Currie
Rev. Dr. Gard Perry
Rev. George McCurdy
Rev. Alison Lane-Olsen
Rev. Hugh Odhner
Dr. Soni Werner
REV. EVERETT K. BRAY VISITING LECTURER
Dr. Soni Werner
NOTE: To enhance your EKB Visiting Lecturer experience, here are Excerpts from Altruism: Many Kinds of Kindness by Dr. Soni Werner.
ACTIVITIES DIRECTOR
Trevor
REGISTRAR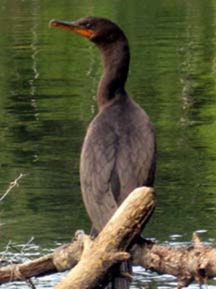 © Nancy Little BekiBeki Greenwood
RELIGION CLASS TEACHERS
Teens:
Week 1: Nancy Little
Week 2: Nancy Little
Older Sparks ages 10-12:
Week 1: Merrilee Phinney
Week 2: Laura Grams
Middle Sparks ages 6-9
Week 1: Rev. Alison Lane-Olsen
Week 2: Debbie Cook
Younger Sparks ages 3-5:
Week 1: Dawn Crowe
Week 2: Lee Dyer
YOUTH COORDINATOR
Emily Woofenden
DORM DAD
Week 1: Cory Bradford-Watts
Week 2: Ben Grams
DORM MOM
Week 1: Jen Darcy, Opening Weekend;
then Abbie Reed
Week 2: Amy Blackman
COOKS
Head Cook: Bill Leighton
Assistant Cook: Tammy Becker
DINING HALL SUPERVISOR
Troy Grams
ASSISTANT DINING HALL SUPERVISOR
Week 1: Elise Richardson
Week 2: Rachel Madjerac
BABYSITTERS
Week 1: Myrrh Brooks
Sarah Grams
Week 2: Myrrh Brooks
Wendy Little
© Anna Rich 2009WATERFRONT DIRECTOR
Jon Crowe
LIFEGUARDS
Week 1: OPEN
OPEN
Week 2: OPEN
OPEN
BATHROOM CLEANER
Alia Woofenden