[Cabin and Addition Donors and Namesakes]

Ronald L. Davies
(1920-2012)
(1923-2010)

donors of
built in 1990
in honor of their late son Laird Davies
[Ron Davies pic goes here]

© Larry Young 1991

ED. NOTE: This page is still a work in progress.
Birth
Ronald Lloyd Davies was born September 7, 1920 in Valparaiso, Chile, to Ernest and Mariana (Lewin) Davies. His father was Welsh and his mother was English.
Dorothy J. Clayton was born in November 19, 1923 in Parlin NJ, the only child of Frederick George Clayton and Helen Merrick Clayton.
Early Life and Education
Ron Davies grew up in Viña del Mar, Chile, a small, coastal town about 80 miles west of Santiago. He attended St. George's College, in Buenos Aires, Argentina. He then joined the Chilean Cavalry, getting his training from the Royal Military Academy Sandhurst in Sandhurst, England. During his military service in World War II, he parachuted into both Greece and Italy.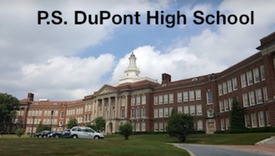 © Terry Brooks 2016Dorothy Clayton grew up in and around Wilmington DE, graduating from P.S. DuPont High School in 1941. She then went on to attend the University of Delaware in Newark DE.

Careers and Other Pursuits
In 1951, Ron Davies began 17 years as an accountant for the Antofagasta and Bolivia Railroad, a private rail line that ran from Antofagasta, Chile, north and east over the Andes Mountains to La Paz, Bolivia. In 1968, he switched jobs to the Imperial Chemical Industries, doing accounting throughout the Americas until his retirement in 1985.
Dorothy Clayton was a trained soprano vocalist. She taught at the Wilmington Music School and, over the years, performed with the choir at Christ Church Christiana Hundred in Wilmington, Wilmington Opera Society, Brecks Mill Cronies, and the Brandywiners. In 1963, she performed at La Scala in Milan, Italy, as part of their annual amateur concert.
Besides being a singer, Dorothy was also a linguist, gardener, and community organizer. From 1968-1979, she was the ower, editor, and publisher of the New Castle Gazette. In 1977, she was a founding member of the Delaware Press Women. She was an active member of the Arasapha Garden Club, and served as the chairperson of the 1965 Delaware State Flower Show held at her alma mater. In 1979, Dorothy formed a bi-racial committee — the first of its kind in New Castle — to fund and operate the Battery Park Summer Concert Series, an annual event that is still happening to this day.
Marriage and Family
Dorothy Clayton married Major N. Travers, Jr. on January 10, 1942 in Wilmington DE. They lived in the historic Lesley-Travers mansion in New Castle DE, a Gothic Revival style home commission by Dr. Allen Voorhees Lesley, designed by the Thomas Dixon and James M. Dixon architectural firm, and built by Augustin Van Kirk in 1855. Dorothy loved sharing her extensive gardens and tastefully decorated home, where she was known to create gourmet French and Italian meals for her family and guests.
The Lesley-Travers Mansion was added to the National Register of Historic Places in 1973.
Major & Dorothy Travers had three sons: Major N. III, George, and James. Major N. Travers, Jr. died in January of 1973. Dorothy sold the Lesley-Travers Mansion for $625,000 on April 29, 1994.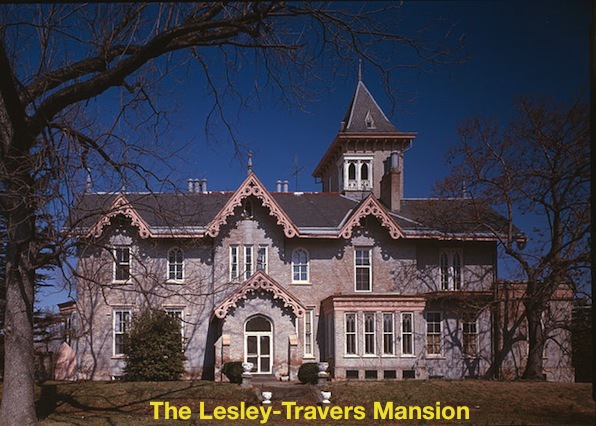 © Jack E. Boucher 1982
Church Life
Ron and Dorothy Davies were active members of the Church of the Holy City (Swedenborgian) in Wilmington.
Ron & Dorothy at the FNCA
Ron Davies served on the Asembly's Executive Committee (now the Board of Directors) for many years as the FNCA Treasurer. He was known in his spoken reports at meetings for always using the word "bucks" instead of "dollars", as in: "Our total income in Fiscal Year 1993 was 26,048 bucks."
The Davies built the Laird Cabin in 1990 and named it in honor of their late son Laird. So far, no information about him has turned up.
Death
Dorothy Travers-Davies died March 8, 2010 in Dover DE. Ron Davies died two years later on February 11, 2012 also in Dover DE.
© Trevor 2013
Special THANKS for help with the research on this page to:
Sally Hattan, librarian, New Castle Public Library, New Castle DE