"Reflections"
Looking back on
FNCA 1990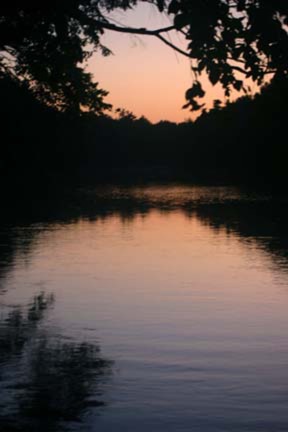 © Beki Greenwood 2009FNCA 1990's most memorable event was, without a doubt, the Saco River. Due to an unusually high rainfall both locally and upriver in the mountains, very early in the session the river began to rise. And rise and rise and rise. Swimming and canoeing were banned, but the sheer fascination of this incredibly powerful force of nature was actually overwhelming. Walks down the hill to see how high the river was now became not only a regular event, but an obsession. The river eventually overflowed its banks and reached a height never seen before during an Assembly session! Yes, the nature wich God has created is truly awesome in all senses of the word!
Another highlight was the Woofenden family reunion. Once or twice each decade, the Woof clan get together for a weekend at camp. This time there were a grand total of 28, including an amazing 16 grandchildren! We used the occasion to mark Mom & Pop Woof's 40th wedding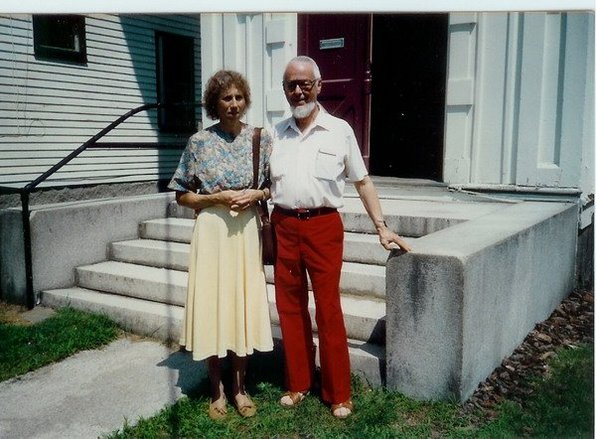 anniversary. At dinner that evening, we reserved a special table, seating Mom & Pop at each end and their children in age order around the sides. Sally, the cook, made a wonderful cake. And afterwards, all the grandchildren marched in carrying 8 high-bush blueberry bushes which they presented to the Assembly in honor of the special occasion. Mom & Pop joined hands on the knife to cut the sole blueberry! The bushes are now in a corner of the lower lawn with a sign saying "Mom & Pop Woof 40th Anniversary Blueberry Patch".

Another wonderful event that not only brought much pleasure to the Flames, but also brought back a lot of fond memories to many oldtimers was that on Outing Day one w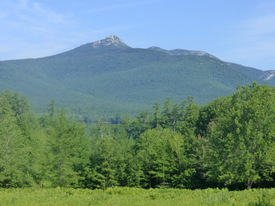 eek, the Flames decided to go en masse and climb Mt. Chocorua. For many years, a mountain climb was one of the two or three traditional trips that the Flames (and everybody else, in the very early days) always went on together on what was then called Excursion Day. It was great to see this revived. And besides, the Flames had a blast!
An exciting happening was the near-completion of a new cabin! The brand new Laird Cabin is named for a dear friend of Dorothy Travers-Davies, who financed it with a generous donation. It is located across the state line on the New Hampshire portion of the grounds and is a welcome addition to the Assembly.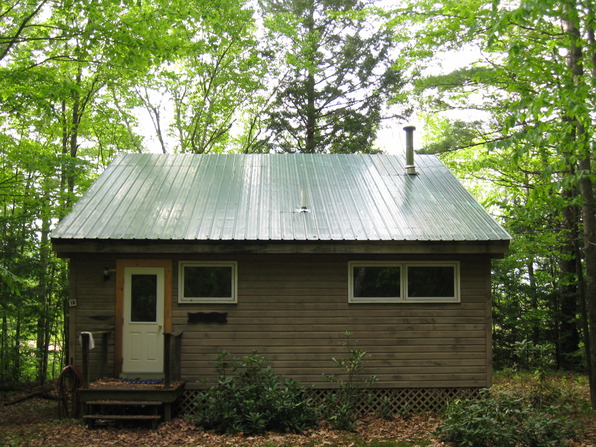 © Trevor 2013
We were also treated to a stimulating and thought-provoking lecture on Joseph Campbell by FNCA regular, Dr. Stepehn Larsen. His insightful comments and inspiring remarks were still being discussed on the front porch days later.
Another special presentation was by another regular attendee, Dr. Harold Grams, on his work with applied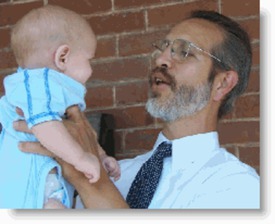 kinesthesiology — a couple big words which refer to the fact that there are several diffent body "types". Dr. Grams shared how knowing your body type will give you a very useful tool in choosing appropriate foods and nutritional supplements that can greatly impove your ability to function at peak efficiency.
And finally, one more special event by yet another Assembly regular: it was a real thrill for me to present for the Assembly's pleasure "The Games Man's FunTime Show". It was a lot of fun to share my work with everyone at the FNCA and, judging by both the gleeful participation and the comments I received afterwards, it was a hit with old and young alike. Thank you.
But actually, what I remember most vividly is sitting on the front porch after dinner with a group of dear friends, watching both the mountains in the distance and the children playing on the lawn, and chatting together freely and lovingly about many, many different things that touch our hearts. The Assembly is truly a very, very special place that is full of very special people.

© Anna Rich 2009
["Reflection" 1989] ["Reflections" 1991]